Keynote Presentations
Zane caplansky on culture change
Zane Caplanksy – Owner, Caplansky's Deli & Food Television Personality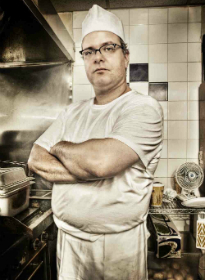 Zane Caplansky was born to own a deli. Now one of Canada's most successful and well-known restaurateurs, Zane's path to smoked-meat success was a haphazard one. With jobs along the way that included acting as a political assistant, becoming a business consultant, and owning an e-learning dot com, it was his insatiable craving for the perfect sandwich that finally saw him shifting his course to realize a dream he wasn't completely aware he even had. Sharing his inspiring story of how he found and followed his passion, Zane helps audiences ignite the spark of success in their own lives.
If change is hard then changing the way a city eats is an enormous undertaking. But that is exactly what Zane Caplansky accomplished as the pioneer and leader of Toronto's food truck movement. Working within "the system," having and communicating clear goals, identifying allies, being willing to negotiate, patience and persistence were all on his menu for success. Listening to his story of how he won the hearts, minds, and stomachs of the key decision makers at City Hall, you'll understand why he was named by The Globe and Mail as one of "10 People Who Got Things Done."
More importantly, you will be inspired by Zane's story of resilience, innovation, and perseverance – and find ways you can apply these principles to your own business and life
Chairman's Address
Glenn Squires – TIAns Chairman and president & CEo, pacrim hospitality services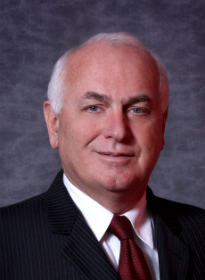 Glenn Squires, CEO of Pacrim Hospitality Services Inc., has over 35 years of hospitality experience. Glenn's operational insight and forward-thinking have proven invaluable in the development and growth of Pacrim. In 1997 Pacrim owned and managed 4 hotels in Atlantic Canada. Today, Pacrim is one of Canada's largest independently owned hotel management and development companies with a portfolio of 40 multi-branded hotels, totaling more than 4,500 hotel rooms located in 10 provinces and 2 states. In 2009 Pacrim was the recipient of the "Business of the Year Award "(Multiple Unit) from the Tourism Industry Association of Canada and in 2008 received The Pinnacle Award as "Hotel Company of the Year" from Hotelier Magazine.
Committing his time and energy to building both companies, Glenn also believes in giving back to the community and has served on many boards, committees and charitable organizations over his career. Glenn was Chairman of the IHG Global Owner's Association in 2011/12, Franchise Advisory Committee for Carlson Hotels Worldwide. He was named "Developer of the Year" (Canada) by IHG, received an international Development Award from Wyndham Worldwide for constructing 8 or more newly constructed properties and the "Vision Award" for his leadership capabilities from the Nova Scotia Tourism Industry Association.  He is Past Chair of the Nova Scotia Tourism Human Resource Council and in 2014 was named Chairman of the Tourism Industry Association of Nova Scotia (TIANS).
WE're all in!
Michele Saran – CEO, Tourism Nova Scotia
Click here to preview the recent video releases from Tourism Nova Scotia.
Join Tourism Nova Scotia's CEO, Michele Saran, as she reflects on tourism successes of the past year and outlines how the organization will invest strategically to grow tourism revenues in 2017 and beyond.
Michele joined Tourism Nova Scotia in May 2016 after 17 years with Destination Canada (formerly the Canadian Tourism Commission). During her 11 years as Director of Incentive Sales Development, Michele became the organization's go-to expert for incentive travel and was instrumental in developing the Midwest U.S. corporate market for Canada.
In October 2009 Michele was promoted to Executive Director of Business Events Canada (BEC), a unit of Destination Canada. In this role she oversaw the development of a new brand and led her team in implementing a refreshed strategy that targeted priority markets for Canada's private-sector trade and investment growth. She also oversaw the expansion of BEC's target markets from a US-only focus to include the UK, Germany, France and Belgium. Through her work at BEC, Michele helped drive international tourism to Canada while creating opportunities for private-sector growth by aligning her unit with global trade and commerce strategies.
Michele holds a Bachelor of Applied Arts in Hospitality and Tourism Management from Ryerson University in Toronto. Her background includes sales positions with Tourism Toronto, Schenker International and several major hotel chains.
Tourism – Maintaining Momentum for 2017 & Beyond
Moderated by Preston mulligan – cbc host, maritime connection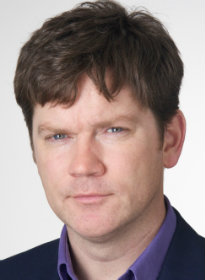 There is an air of optimism around the province as 2016 Tourism statistics reported visitation growth and operators registering increased activity. With increased visitation and the associated benefits, have also come a number of challenges related to issues such as industry capacity, quality of experience, dependable transportation links/access and the ongoing labour shortage. How can Nova Scotia's tourism industry continue on a path of growth and overcome these obstacles?
This panel of industry experts will share their perspective of the factors that contributed to their success in 2016, along with some of the challenges which need to be addressed to maintain momentum into 2017 and beyond. Bring your own ideas around how the industry can get solutions in place that will position us to reach the $4Billion target by 2024 and set us on a path to long term prosperity.
National Tourism Leaders Keynote
Keith Henry – President & CEO, Aboriginal Tourism Association of Canada & Gloria Loree – Executive Director of Global Marketing, Destination Canada
Aboriginal tourism contributes over 1.4 billion annually towards Canada's GDP. With a renewed focus on the opportunities being created through Aboriginal tourism across Canada, Nova Scotia has tremendous potential with a high concentration of First Nation communities, rich in culture and heritage. Join Aboriginal Tourism Canada's CEO, Mr. Keith Henry as he shares insight into the power of Aboriginal Tourism and how your own business can best work with First Nations communities for new economic growth.
Destination Canada is focused on inspiring visitors to explore the extraordinary travel experiences offered across Canada. Join Gloria Loree, Destination Canada's Executive Director of Global Marketing for an update on how Destination Canada leverages Aboriginal Tourism in content marketing. In addition Ms. Loree is going to discuss marketing in a digital age and will provide some tips on how to get your message through the constant disruption.
Educational Sessions
2015 Visitor Exit Survey Results – Insight and inspiration For Your Business!
Anna Moran – Manager, Research, Tourism Nova Scotia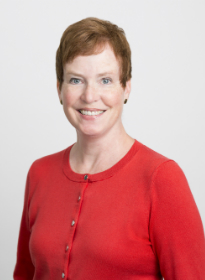 The results of the 2015 Nova Scotia Visitor Exit Survey are in!  Attend this session for insights and inspiration for your business.  Learn about the types of visitors coming to Nova Scotia, where they go, what they are doing while here, and how they describe the very best aspects of their Nova Scotia visit.
Invest in Events – The Heart of the Tourism Economy
Guy Laflamme – Executive Director, Ottawa 2017 Bureau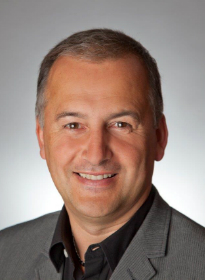 In 2017, Ottawa is anticipating a 20% boost in tourism, as record numbers come to celebrate Canada's 150th anniversary. Guy Laflamme, Executive Director of the Ottawa 2017 Bureau, will introduce you to Ottawa's audacious and imaginative celebration of Confederation and detail how this historic event is being used to transform the City's brand and economy. See how a solid business strategy with well-defined performance indicators can maximize the economic returns of major events.
Join Guy to learn how Nova Scotia can capitalize on the upcoming Canada 150 and use major events as a strategic driver of new tourism activity.
3 Ways Communities Can Build Events
Neal Alderson – Manager, Events – Communities, Culture & Heritage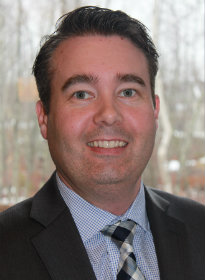 Event related tourism is multi-billion dollar industry and one of the world's fastest growing tourism sectors. Today, more than ever communities are bidding for, developing and hosting more events. Unfortunately, many communities are not ensuring the foundation is there for success to be achieved. Neal will share his insights into what communities and community members may be doing that are directly having negative consequences on their bidding and coordinating of events. Neal will also provide an update on the 150 Forward Fund and how organizations can apply for and access funding linked into celebrating Canada's 150th anniversary.
Developing Your Story – Getting the Travel Writer's Attention
Sandra Phinney – Chair, TMAC (Atlantic Chapter)
Join travel writer Sandra Phinney to learn how to develop your story and present them to travel writers! A travel writer's story comes from having experiences in the area by meeting characters and engaging the senses, learn how the power of partnership can help you develop a story for your destination, event or tourism business.
This workshop is ideal for anyone involved in the tourism industry, including museums, parks, accommodations, restaurants, theatres, festival and event planners, outdoor experiences—you name it! If tourism is important to you, this workshop is important for you to attend. Come learn how one TIANS member developed story ideas focused on one main event and how to get the most out of a travel writer.
The Future of Nova Scotia – Culinary Tourism
Emily Haynes – Executive Director, Taste of Nova Scotia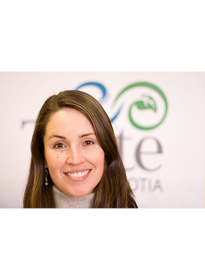 Taste of Nova Scotia can't wait to tell you all about their plans for 2017! From Tall Ships to province-wide Culinary Trails, to their strategic partnerships and collaborations across Nova Scotia.
Halifax Convention Centre panel
Carrie cussons – President & Ceo, Trade Centre Limited, Dawn Baldwin, Director of Sales & Suzanne Fougere, Senior Director Corporate strategy, marketing & communications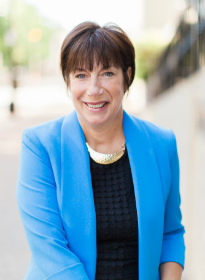 As progress on the new Halifax Convention Centre continues, join us for an update on where we are and where we are going. Learn about the innovative ways we are engaging with event planners to design the optimal customer experience in the new Halifax Convention Centre. This session will focus on preparations to open and operate the new Centre and include an opportunity for industry to offer their input about how to deliver a truly Nova Scotian experience to visiting national and international delegates. This is an opportunity to share insights, ideas and collaborate on the road ahead.
On Target: Creating World Class Experiences With EQ
Tourism Nova Scotia's EQ Associate Trainers
Heather Yule, Manager, Experience Development
and Anna Moran, Manager, Research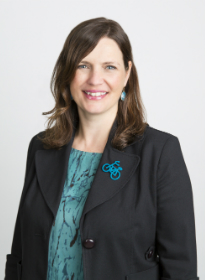 Are your products and experiences appealing aligning with Tourism Nova Scotia's and Destination Canada's target EQ segments of Authentic Experiencers, Cultural Explorers and Free Spirits? Why does EQ matter? How is Tourism Nova Scotia working with businesses to develop the right products and experiences for our target markets? Hear from participants in the 2016 pilot EXCELLerator Program as they prepare to launch experiences for Free Spirits, and learn more about opportunities for your business to develop and align experiences with EQ segments.
THE STATE OF THE CANADIAN HOTEL INDUSTRY
JAN FREITAG – SENIOR VICE PRESIDENT – LODGING INSIGHTS, STR
Presented by: Hotel Association of Nova Scotia
Jan Freitag is the Senior Vice President of Lodging Insights for STR and the recognized leader in lodging industry benchmarking services. Join Jan for his presentation where he will discuss the state of the Canadian lodging industry with a special focus on Average Daily Rate, Occupancy and Revenue per Available Room performance. Jan will also focus on the Nova Scotia accommodations sector and how we compare to the surrounding provinces as well as speak about the construction pipeline. Bring your questions as Jan will leave plenty of time for good conversations.
What it Takes to Build a Facebook Presence That Stands Out & Drives Results
Ross Simmonds – Digital Strategist & Entrepreneur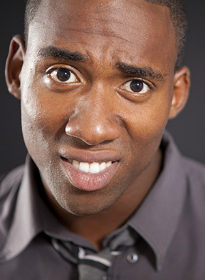 A recent technology survey indicated over 90% of TIANS Members use Facebook for their tourism business. In this presentation, Ross will share a variety of insights and tactics that will help marketers and tourism operators better understand the value of Facebook for tourism marketing and how to stand out on the world's most popular network. You will gain insight into the latest trends surrounding some of the newest features on Facebook along with tactics that you can implement with ease. Over the years, Ross has grown his own brand and helped others reach millions of people on channels like Facebook, Twitter, Slideshare, Instagram and more. In this session, you will be equipped with both the strategic and tactical insights you need to take your Facebook page to the next level and drive real business results.
Be China Ready
Grace Xin – National Director, Tourism Industry Association of CAnada & Andy Deng – Beyond Deep Business & Travel Co.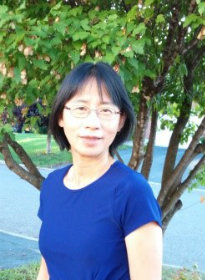 Canada continues to enjoy impressive tourism growth from China, and Nova Scotia has many of the experiences Chinese visitors are looking for.
In this session, Grace Xin, National Director of the Canada-China Tourism Advancement Program and the Canada-China Inbound Tour Operator Registration Program, will help you to gain a cultural understanding of the Chinese visitor along with some practical tips for your business to help you welcome visitors from this exciting market.
THE CHANGING FACE OF THE TOURISM WORKFORCE – INVESTING IN DIVERSITY
THE NOVA SCOTIA TOURISM HUMAN RESOURCE COUNCIL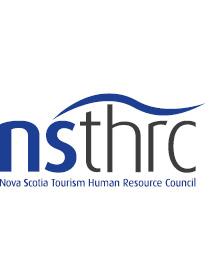 There's no question that tourism businesses across Nova Scotia are challenged when it comes to recruitment and retention. With existing labour shortages expected to increase in the coming years, organizations will need to develop new strategies to help meet workforce needs. It's time to do business differently – join us for an interactive panel discussion that will provide solutions for employers in developing a strong tourism workforce.
A diverse workforce attracts top talent. Our panel of experts will share information on programs and resources available to employers to successfully attract from communities representing New Immigrants and Refugees, First Nations, African Nova Scotians and Persons with Disabilities.
If you are currently facing labour shortages or anticipate future challenges…don't miss this session!