keynote speakers
Zane caplansky
owner, Caplansky's Deli | Food Television Personality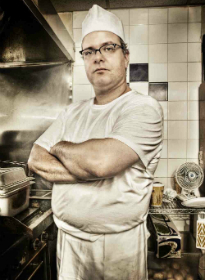 Zane Caplansky was born to own a deli. Now one of Canada's most successful and well-known restaurateurs, Zane's path to smoked-meat success was a haphazard one. With jobs along the way that included acting as a political assistant, becoming a business consultant, and owning an e-learning dot com, it was his insatiable craving for the perfect sandwich that finally saw him shifting his course to realize a dream he wasn't completely aware he even had. Sharing his inspiring story of how he found and followed his passion, Zane helps audiences ignite the spark of success in their own lives.
Zane started Caplansky's Deli in 2008 out of frustration with the lack of good smoked meat in Toronto, opening what was later credited as the city's first pop-up restaurant. Eaters and media quickly took note, with The Globe and Mail's Joanne Kates naming it one of the "Top 10 Best New Restaurants" that year.
Since 2008, Zane has opened other outlets, including one at Pearson International Airport, and he has plans to open "Caplansky's Emporium" in the near future. Exciting times for a business that The New York Times says "rivals any of the legendary New York delis."
Ever increasing in visibility Zane has appeared on Dragons' Den; You Gotta Eat Here; Eat St; Restaurant Takeover; Diners, Drive-Ins and Dives; as a judge in 14 episodes of Donut Showdown; and he hosts a radio show on Newstalk1010 called "Let's Eat".
GLENN SQUIRES
TIANS, ChairMan | CEO, PACRIM HOSPITALITY SERVICES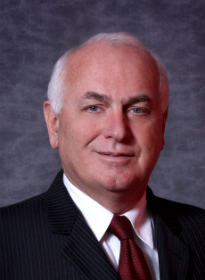 In 1997, Glenn co-founded Pacrim Hospitality Services, a hotel development and management company. Under his leadership, Pacrim expanded from 4 to 60 hotels worth more than $750 million.
With over 35 years of tourism and hospitality development and management experience, Glenn is the Past Chair of the InterContinental Hotels Group Owner's Association. He has won numerous awards, including IHG's "Developer of the Year" for Canada and "International Development Award" by Wyndham Worldwide. He was the recipient of the "Vision Award" for Nova Scotia in 2008.
Glenn is very active in the community as well, supporting such activities as the Pacrim Scholarship Fund for Mount Saint Vincent University's Tourism and Hospitality Degree program and Give Kids the World, a non-profit organization that fulfills the wishes of children with life-threatening illnesses.
Michele Saran
CEO, Tourism Nova Scotia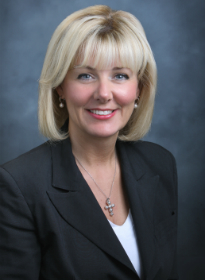 Michele joined Tourism Nova Scotia in May 2016 after 17 years with Destination Canada (formerly the Canadian Tourism Commission). During her 11 years as Director of Incentive Sales Development, Michele became the organization's go-to expert for incentive travel and was instrumental in developing the Midwest U.S. corporate market for Canada.
In October 2009 Michele was promoted to Executive Director of Business Events Canada (BEC), a unit of Destination Canada. In this role she oversaw the development of a new brand and led her team in implementing a refreshed strategy that targeted priority markets for Canada's private-sector trade and investment growth. She also oversaw the expansion of BEC's target markets from a US-only focus to include the UK, Germany, France and Belgium.
Through her work at BEC, Michele helped drive international tourism to Canada while creating opportunities for private-sector growth by aligning her unit with global trade and commerce strategies.
Michele holds a Bachelor of Applied Arts in Hospitality and Tourism Management from Ryerson University in Toronto. Her background includes sales positions with Tourism Toronto, Schenker International and several major hotel chains.
Keith Henry
President and CEO, Aboriginal Tourism Association of Canada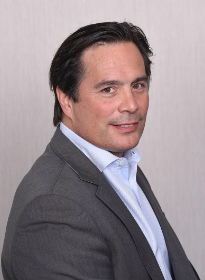 Keith Henry has been spearheading the growth of authentic Aboriginal tourism in Canada for a number of years. He was instrumental in leading the redevelopment of the National Aboriginal Tourism Association of Canada, and now leads the organization as CEO.
A Métis person originally from Saskatchewan, Mr. Henry has led many initiatives including the new National Aboriginal Tourism strategy entitled "The Path Forward 2016-2021"which is focused on enhanced Aboriginal market readiness, increasing jobs, and revenue growth. He has contributed to the development of national standards on market readiness and authenticity, cruise industry opportunities and the national Aboriginal tourism research project on the economic value of Aboriginal cultural tourism.
Mr. Henry volunteers time in the Aboriginal community and currently holds several board positions including Chair for the Native Education College, member of the Minister's Council on Tourism, member of the World Indigenous Tourism Alliance, member of the International Marketing Committee Destination Canada member, and current President of the BC Métis Federation.
Gloria Loree
Executive Director of Global Marketing, Destination Canada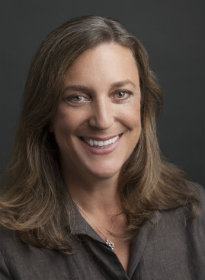 A proud storyteller for Canada, Gloria's 20+ years of experience in marketing and communications, this includes working in the tourism sector for Canadian destinations and in the arts and journalism as an editor and writer. Working with influencers has taken her across Canada during the Olympic Torch relay, behind the scenes of reality TV shows like America's Next Top Model and on stage with Michael Buble and a giant Canadian Christmas tree in New York City.
educational Session Speakers
neal alderson
Manager, Events – Communities, Culture & Heritage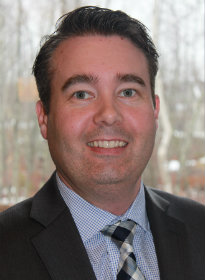 Neal has more than 15 years in the major event industry as a consultant, marketing and communications professional and volunteer. As a consultant he's assisted business, government and communities to attract and deliver numerous sport and culture related events. With a background in marketing and public relations he understands the role events can play in helping communities to achieve their economic, social and cultural goals. Neal has consulted and volunteered for several major national and international events including; IIHF World Junior, Women's and Men's Hockey Championships, 15th Asian Games Doha, Vancouver 2010 Winter Olympics, Canada Games, Canadian Country Music Awards and the PGA TOUR. Neal is a member of the Board of the Directors of the Canadian Sport Tourism Alliance and Vice-Chair of Event Atlantic.
Robert bernard
Executive Board Member, Aboriginal Tourism Association of Canada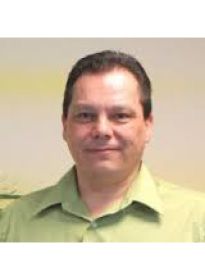 Robert Bernard is a Mi'kmaw business owner of Diversity Management Group (DMG), a consulting firm based out of We'koqma'q First Nation in Cape Breton.  Since 2000, DMG has created partnerships with both Aboriginal and Non-Aboriginal companies with one goal in mind – to help create capacity building opportunities for Aboriginal people. This includes working with businesses and communities with a focus on long term socio-economic benefits and supporting authentic cultural tourism development in Aboriginal communities. His multiple business partnerships are centred on providing different offerings such as First Nations Community Development & Planning, Entrepreneurship Development & Support, Sport & Recreation/Physical Activity Consulting and the Aboriginal tourism industry.  Mr. Bernard sits on Executive Committees of the Unamaki Tourism Association (Cape Breton Island) as well as Aboriginal Tourism Association of Canada (ATAC) and has recently been appointed to the Emerging Leaders Council (ELC) for the Tourism Industry Association of Nova Scotia (TIANS).  He is the Operations Manager and Culture & Tourism Planner for the Wagmatcook First Nation and the Conference Chair and Event Manager for the 2016 International Aboriginal Tourism Conference (www.iatc-canada.ca) which will be held in Membertou First Nation between December 12-14, 2016. For more information, visit diversitymg.ca or aboriginalcanada.ca.
Carrie Cussons
President & CEO, Trade Centre Limted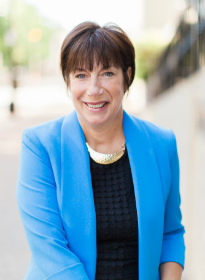 Since joining Trade Centre Limited (Halifax Convention Centre) in 2009, Carrie has been a strategic lead in all areas of the business with a core responsibility for ensuing the efficient delivery of corporate and operational initiatives to support business growth and success. Prior to becoming Acting President & CEO, she was CFO and led the Corporate Services teams (Finance, HR and Technology). Most recently, she was appointed the lead executive responsible for the development and activation of a co-ordinated and cross functional approach to organizational readiness that positions the team and its operations for future opportunities, with a specific emphasis on the transition to the new corporate structure and opening of the Halifax Convention Centre. Having been involved since the new convention centre project began, she works closely with our partners, staff and the design team to ensure the facility meets client and community expectations.
Carrie brings a diverse business background, including over two decades of management experience with a concentration in financial and operational leadership. Prior to joining TCL, Carrie held executive leadership and finance roles in a variety of public and private sector organizations including the Nova Scotia Liquor Corporation, the CCL Group and Ernst and Young. She has played a lead advisory role on business strategy, measurement and financial reporting.
A graduate of Acadia University, she received her CPA, CA designation in 1991, and in 2015, she completed the Director's Education Program through the Institute of Corporate Directors.
jAN fREITAG
Senior Vice President of Lodging Insight, STR
PRESENTED BY: THE HOTEL ASSOCIATION OF NOVA SCOTIA
Mr. Jan Freitag is a Senior Vice President at STR, the recognized leader in lodging industry benchmarking services. During his 10+ year tenure at STR he has overseen a variety of projects, all charged with the accumulation and interpretation of global lodging data.
Mr. Freitag is a frequent public speaker and in 2014 delivered 39 presentations at, among others, ALIS, NYU, and numerous brand, owner, and investor meetings.
In addition, he is a trusted source for industry insights, quoted in trade publications and the general news media such as The Wall Street Journal, New York Times, etc. He frequently shares his thoughts in a blog on HotelNewsNow.
Prior to joining STR, Mr. Freitag was the Director of Content Integrity at hotelreports.com in upstate New York and a hospitality consultant with Ernst & Young in Phoenix.
Mr. Freitag holds a Bachelor Degree, with distinction, from the School of Hotel Administration, Cornell University, where he lectures frequently, and received his Executive MBA, with honors, from Vanderbilt University.
He is a member of the advisory board for STASH Rewards, the independent hotel loyalty program. Mr. Freitag resides in Nashville, TN, and plays basketball every Saturday (when he is not on the road).
Guy Laflamme, MBA
executive director, Ottawa 2017 bureau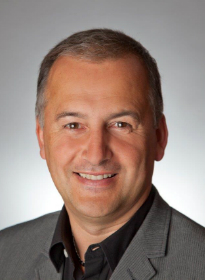 Guy Laflamme specializes in the creation, production and marketing of cultural, recreational and tourism products, with 25 years' experience in the field.
He is Executive Director of the Ottawa 2017 Bureau, an organization initiated by the City of Ottawa and responsible for the production of Canada's 150th celebrations in Canada's Capital. With the support of a multidisciplinary team, Mr. Laflamme will produce and promote a year-long celebration with potential direct consumer spending of more than 300 Million dollars and over 11 million participants. The program will be composed of a variety of performing arts, sporting, social and large-scale events as well as legacy projects generating a lasting impact on the Ottawa region.
Guy Laflamme holds a master's degree in business administration from the University of Ottawa, as well as a graduate diploma in commerce, administration and finance from the "École supérieure de commerce de Grenoble". He also has a diploma in broadcasting from the École des animateurs de radio-television in Québec, and diplomas in pedagogy from "Université Laval" and Geology from the University of Ottawa.
Guy Laflamme is Chair of the World Board of the International Festival and Events Association.
PHILIP MONDOR
President, Tourism HR Canada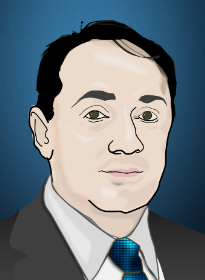 Philip has worked on labour market projects for 25 years, and has been with Tourism HR Canada for 20 of those years, assuming the role of President of the organization in March of this year.
Philip has worked with foreign governments, pan-global organizations, Canadian and non-Canadian businesses, and various education and training bodies. He has presented at many conferences on topics related competency-based models for both regulated and non-regulated professions. Subjects include the mobility of learners and workers, qualifications frameworks, setting occupational standards, assessment, and comprehensive labour market research models. His has done special projects in United States, United Kingdom, the Kingdom of Saudi Arabia, South Africa, Singapore, Australia, the Caribbean, and Mexico. Current or recent foreign projects are in Vietnam and Tanzania, with one to start in Nigeria in December. Several of these projects are related to industrial sectors other than tourism.
Anna Moran
Manager Research, Tourism Nova Scotia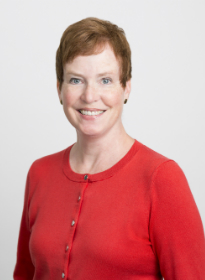 Anna joined Tourism Nova Scotia in May 2014, a natural extension to her more than 20 years in the field of market research, most recently with Efficiency Nova Scotia, where she developed the organization's market research practice. Prior to Efficiency Nova Scotia, Anna worked with Corporate Research Associates, where she managed key client relationships and led the development of Corporate Research Associates' online advisory panel division.
Anna credits an inspiring university professor for her ongoing passion for market research. She has been fortunate to work with a number of national companies including Air Canada, Kellogg Canada, and Nabisco Canada.
Anna holds a Bachelor of Commerce degree from Mount Allison University. She is married with three children, and is an avid supporter of all things local.
Sandra phinney
Travel Writer | Chair, Travel Media Association of Canada (Atlantic Chapter)
Sandra Phinney's byline appears in regional publications such as Atlantic Business Magazine, Saltscapes, Local Express …  as well as in national publications including Six Star, AAA Living, and National Geographic's Guide to Parks Canada. Sandra is passionate about celebrating stories of Atlantic Canadians. She also writes for corporate clients, pens books, and gives travel and memoir writing workshops. In her spare time, Sandra does Tai Chi and paddles in the wilderness.
Ross Simmonds
Digital Strategist | Entrepreneur | Blogger & Speaker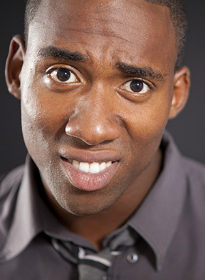 Ross Simmonds is a digital marketing strategist who has worked with tourism operators from across the country along with startups and Fortune 500 brands. He's also the co-founder of Crate, a content curation tool and Hustle & Grind an online store for entrepreneurs. Ross has been published in Forbes, Venture Beat, MSN Business, Huffington Post and more.
He's the author of Stand Out – A Content marketing guide for entrepreneurs and has a passion for communications, marketing and all things tech.
Grace Xin
Grace Xin – National Director, Tourism industry Association of CAnada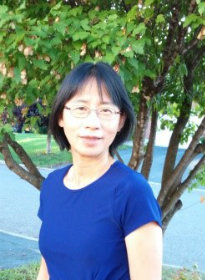 Grace Xin is a management consultant offering a "mobile China desk" to various organizations to increase their operational capacity and profitability in the Chinese market. Her expertise is focused on partnership building, effective communication, project management and intercultural learning.
Since 2002, she has provided services to organizations such as the Intercultural Learning Centre of the Global Affairs Department, Canadian History Museum, Business Development Bank of Canada, Royal Canadian Mint, Tourism Industry Association of Canada, the Hong Kong-Canada Business Association, Somerset Street Chinatown Business Improvement Area (BIA), and many more dmo's and private organizations
In 2010, she was selected by the Ottawa Life Magazine as one of the Top Fifty People in the capital city of Canada for her role in leading an international project team to build the stunning Ottawa-Beijing twin-city project — the Chinatown Gateway, which was successfully completed within budget and on time. This project has won a prestigious "Project of the Year" award given by the American Public Works Association in 2011. Building the Ottawa Chinatown into an attractive tourism asset and a great place to work, live and have fun remains one of Grace's passions.
Starting in 2010, Grace has been managing the Canada-China Inbound Tour Operator Registration Program and is managing the newly launched Canada-China Tourism Advance Program for the Tourism Industry Association of Canada. Grace frequently delivers speeches and training sessions on how to welcome and serve Chinese tourists. She enjoys her participation in the tourism sector professionally and passionately. In 2015, Grace received the Volunteer of the Year Award from Ottawa Tourism. Grace holds a bachelor degree in Physics (Photonics) from Shandong University in China and a Master's degree in Business Administration from the University of Ottawa. She is fluent in both Mandarin and Cantonese.
Heather Yule
Manager Experience Development, Tourism Nova Scotia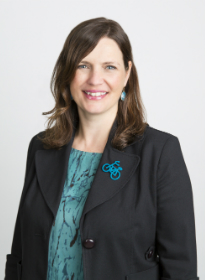 It's no secret that Heather loves Nova Scotia, and this enthusiasm shines through in her work. With over 15 years of marketing, communications and tourism development experience, Heather nurtures strategic opportunities with industry and business partners to grow Nova Scotia's tourism economy. Initiating and influencing the development of authentic, differentiating and compelling tourism experiences, Heather works with existing and emerging product areas and diverse stakeholders across the province. Heather is co-author of Experience Nova Scotia: A Toolkit developed for industry to create world class experiences aligned with Nova Scotia's tourism brand.
Currently leading the Experience Development team, Heather's been with Tourism Nova Scotia since 2007. Previously she worked on marketing and communications initiatives with the Nova Scotia Museum's heritage promotions team, and holds a Public Relations Degree from Mount Saint Vincent University. Heather's adventures with her two daughters and husband often include great places to eat and bicycle