On behalf of the Board and staff of the Tourism Industry Association of Nova Scotia, I would like to welcome you to the 2018 Tourism Summit – Making the Connection. This year's Summit features impressive keynote presentations from national and regional leaders, industry-specific educational sessions, networking opportunities and important updates from our key stakeholders. TIANS is honoured to host this event on behalf of industry and we look forward to seeing you soon at The Westin Nova Scotian.  
Glenn Squires – Conference Chair
Sunday Night Comedy Club Entertainment

James Ball
See James Ball perform Sunday night at Yuk Yuk's in The Westin Nova Scotian.
This Victoria-born comic has performed his laidback brand of psychedelic one-liner standup in clubs and theatres across Canada and in the UK. Watching him, you may detect notes of The Far Side, The Outer Limits, Chuck Norris, and Socrates. Credits include Comedy Now!, Just for Laughs, the Halifax Comedy Festival, The Blue Bridge Comedy Festival, and the Manchester Comedy Festival. You can also hear him on XM Satellite radio from time to time. James has uncanny grace for a tall man. Stalk him on twitter @TheJamesBall
General Sessions

David Chalk – Exclusive summit opening keynote address
The Technology Navigator
Dr. David Chalk is a futurist with a 25 year history of accurately predicting the interaction of humans and machines. As an expert on technology and disruptive innovation, David has been called upon by Stanford University and Microsoft to Homeland Security for his knowledge and consultation. Back when Windows was being introduced to the market, Bill Gates asked David to speak on his behalf to explain the software when he was unavailable. Hard to believe, David was born with cognitive brain damage and his parents were told he may not live. With help and support, he fought his learning disabilities, the school system and bullying, by developing coping skills and an attitude that gave him a drive to change the world. He is the founder of more than 15 successful companies including: Doppler Computer Superstores, Decision-Zone Cyber Defence Technology, Trees Matter, Terra Sol Civil Construction, New Century Video Streaming and CalmWear™ Compression Clothing for Autism, to name a few. When David entered the US market, the Wall Street Journal ran a story of how he not only saved a 100 million dollar company (Ballard Computers) from going bankrupt, but the speed of the turnaround was the fastest in history. David has won awards on innovation, retail marketing and leadership, including being a Finalist for the Governor General's award for leadership in business and winning the Top Marketer in Canada from the Retail Council of Canada. David has been a catalyst to the evolution of the retail landscape in Canada by developing the first Point of Sale technology. Today David is actively involved in guiding entrepreneurs. He focuses on what he feels is a massive overlooked issue – the succession for baby boomers leaving their businesses. He is currently co-authoring a series of books on success for the creative minds. David is an engaging Keynote Speaker who creates new conversations and offers audiences his personal email address because he thrives on sharing his experience, expertise and helping others succeed.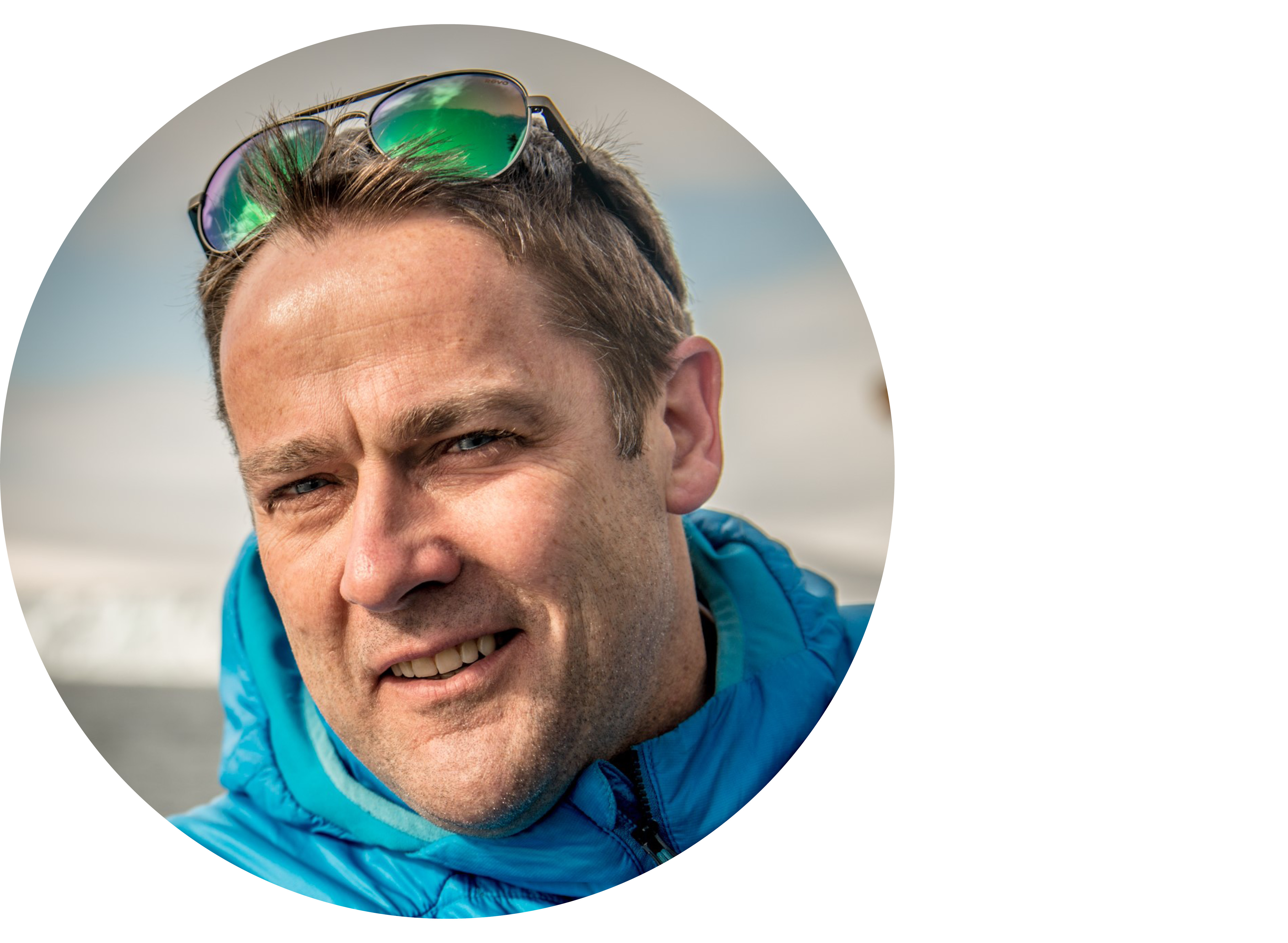 Andrew Prossin – keynote speaker
One Ocean Expeditions
Andrew is a British Columbia based entrepreneur, adventurer, and philanthropist. He operates three of the most well-known polar expedition vessels in the world and has built a reputation for high quality, innovative programs with an unparalleled commitment to safety and service. Growing up on Cape Breton Island, Andrew has brought his East Coast sense of humour and an expertise and passion for sailing to his business. An adventurer in his own right, Andrew is an accomplished ocean-racing sailor winning a race across the Atlantic Ocean in a 30-foot sailboat, sailing around Cape Horn in a Southern Ocean gale, and competitively racing all over the world. Andrew runs a dynamic, vibrant business while also spearheading numerous philanthropic efforts – providing his time and resources to a range of humanitarian, scientific, ecological causes, including contributing over 120 days per vessel per year to onboard research projects. His efforts have raised literally millions of dollars over the years in support of polar science, conservation, and community development.  In 2014, Andrew was honoured to volunteer his company's support in the search for HMS Erebus by supplying the One Ocean Voyager as a platform for the Victoria Strait Expedition. In recognition of this historic discovery, Andrew was presented with the Erebus Medal by The Right Honourable Stephen Harper, Prime Minister of Canada. He is a Fellow of The Royal Canadian Geographical Society and sits on the executive of the International Association of Antarctic Tour Operators (IAATO)- the expedition cruise industry's most prominent trade association.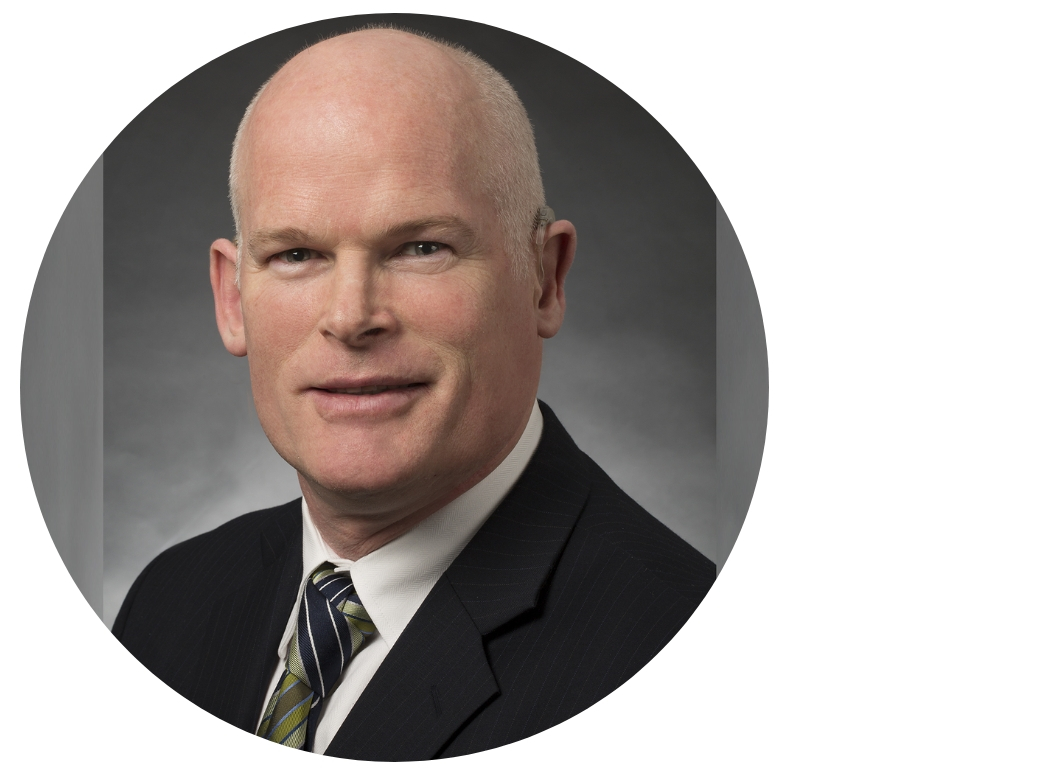 jim kyte – keynote speaker
From Hockey Hero to Tourism 
The Ottawa native is the only legally deaf player to play in the history of the NHL and was twice nominated for the NHL's Masterston Trophy. As the first round draft pick of the Winnipeg Jets in 1982, Jim Kyte enjoyed a 17-year professional hockey career, including 13 seasons in the National Hockey League (NHL) with Winnipeg, Pittsburgh, Calgary, Ottawa and San Jose. After sustaining a career-ending injury in an auto accident, Jim retired from hockey and transitioned into a career with Sport Business management, leading to his current role as the Dean of Algonquin College's School of Hospitality, Tourism, and Culinary Arts. Jim has recently been recognized as a Fellow of the Ontario Hostelry Institute, he was a participant in the Canada C3 expedition celebrating Canada's sesquicentennial and he became Honorary Colonel of 76 Communication Regiment in the Canadian Armed Forces. Jim was selected by Canadian Board Diversity Council to their 2017 Diversity 50 cohort, has been inducted into the Ottawa Sports Hall of Fame, and on October 19th he is being inducted into the Canadian Disability Hall of Fame in Toronto.

judy saunders
Tourism Industry Association of Nova Scotia, Chair
From 1973 until 2012, Judy was affiliated with the management of the Old Orchard Inn and since 1989 she had served as President and majority shareholder of the Slumber Inn Ltd in New Minas until 2017. Judy has been an active member of the tourism community, involved in numerous associations and efforts to improve the business environment for tourism. Judy has been active on a number of Boards over the years – Tourism Partnership Council, TIANS, and Board of Directors/Secretary Treasurer for the former Evangeline Trail Tourism Association and Destination Southwest Nova Tourism Association. Judy was an interim Board member of the Nova Scotia Tourism Agency, instrumental in establishing the operating guidelines. Judy has had a long-time commitment and involvement with Choice Hotels International, Eastern Kings Chamber of Commerce and the Nova Scotia Innkeepers Guild. In 2009 Judy was recipient of the Crystal Award of Excellence, Tourism Person of the Year.

michele saran
Tourism Nova Scotia, CEO
Michele Saran became the first permanent CEO of Tourism Nova Scotia in May 2016.  As CEO, Michele is focused on establishing strong relationships with industry stakeholders and leading the implementation of an export-focused tourism growth strategy.   Her commitment to understanding global best practices; research-based decision-making; and leveraging national, regional and local partnership opportunities is producing positive results for Tourism Nova Scotia.Michele has more than 18 years of sales and leadership experience in the tourism industry. Prior to joining Tourism Nova Scotia, she served 7 years as the Executive Director of Business Events Canada (BEC), a unit of Destination Canada, where she oversaw the development of a new brand and led her team in implementing a strategy that aligned with Canada's private-sector trade and investment growth priorities. Michele also oversaw the expansion of BEC's target markets from a US-only focus to include the UK, Germany, France and Belgium.  Prior to that, she was Director of Incentive Sales Development for 11 years where she helped drive international tourism to Canada and private-sector growth by aligning her unit with global trade and commerce strategies. Michele holds a Bachelor of Applied Arts in Hospitality and Tourism Management from Ryerson University in Toronto. Her background includes sales positions with Tourism Toronto, Schenker International and several major hotel chains.

Geoff Maclellan
Business, Energy and Service Nova Scotia, Minister
Geoff MacLellan is the MLA for Glace Bay and Minister responsible for Tourism Nova Scotia. He was first elected in a 2010 by-election and subsequently re-elected in 2013 and 2017. He currently serves as Minister of Business, Service Nova Scotia, and Trade in addition to his tourism responsibilities and other duties. He has served as Minister of Energy, Minister of Transportation and Infrastructure Renewal and Minister Responsible for Sydney Tar Ponds Agency. Mr. MacLellan has served as the Director of Business Development, Maritime Environmental Training Institute in Sydney as well as the Cape Breton University Representative and Program Coordinator for the Canadian International College (CIC) in Cairo, Egypt. He also worked as assistant to MP Rodger Cuzner.

Leo GlavinE
Communities, Culture & Heritage, Minister
The Honourable Leo A. Glavine was first elected to the Nova Scotia House of Assembly as MLA for Kings West in 2003 and was re-elected in 2006, 2009, 2013, and 2017. In June, 2017, he was appointed Nova Scotia's Minister of Communities, Culture and Heritage, Minister of Seniors, Minister responsible for the Heritage Property Act and Minister of the Voluntary Sector. He served previously as Minister of Health and Wellness. Minister Glavine is a former educator and high school administrator.

Tracey Taweel
Communities, Culture & Heritage, Deputy Minister and Immigration, Chief Executive Officer
Tracey Taweel leads a team of more than 300 employees in her roles as Deputy Minister of Communities, Culture and Heritage and Chief Executive Officer of Immigration. Tracey holds a Master's Degree in Public Relations, a Bachelor of Public Relations and a Bachelor of Arts (Political Studies) from Mount Saint Vincent University, Nova Scotia. She also holds a Graduate Certificate in Workplace Innovation from Royal Roads University, British Columbia. Prior to accepting the position of Deputy Minister and Chief Executive Officer, Tracey rose through the ranks at Communications Nova Scotia where she served as Associate Deputy Minister and provided direction on all internal and external communications issues across government.  One of Tracey's most recent achievements is the development of the Nova Scotia Culture Action Plan — created to elevate cultural vibrancy and growth through creative economy for the benefit of all Nova Scotians. Tracey also currently instructs undergraduate classes in Communications Studies at Mount Saint Vincent. Tracey and her husband Doug have a daughter who is currently attending Saint Mary's University and an adorable Goldendoodle named Teddy.
Concurrent Sessions

Jennifer Angel
Develop Nova Scotia, President & CEO
Jennifer Angel has 20 years of experience in the real estate industry, in both the private and public sectors. For the past three years she has led a talented, determined and passionate team to create waterfronts that attract and inspire people and investment. Before that, she led property management and operations, risk management, and business development, including events, commercial tenancies, and marina development at Waterfront Development. Together with her colleagues and many great partners, she has helped shape Nova Scotia's most visited destinations by land and sea. Waterfront Development has now become Develop Nova Scotia with an expanded mandate to create great places across Nova Scotia. As President & CEO, Jennifer leads the team in the sustainable development of high potential property and infrastructure to drive inclusive economic growth in the province. She holds a Master of Business Administration (Marketing) from Saint Mary's University and a Bachelor of Arts (Philosophy) from Dalhousie University. She has completed additional studies at the University of King's College and the Real Estate Institute of Canada. She is a member of the International Women's Forum, Vice Chair of Discover Halifax, Director of Taste of Nova Scotia, Chair of the Lunenburg Steering Committee, and Past Chair of the Downtown Halifax Business Commission. In her free time, she can be found in or on or by the sea.

Robert Bernard
Diversity Management Group (DMG), President & CEO, Aboriginal Tourism Association of Canada, Chair
Robert Bernard is a business owner of Diversity Management Group (DMG), an Aboriginal consulting firm which is based out of We'koqma'q First Nation in beautiful Cape Breton, Nova Scotia. Since starting his business in 2000 DMG has created numerous partnerships with both Aboriginal and Non-Aboriginal companies with one goal in mind – to help create capacity building opportunities for Aboriginal people, businesses and communities. One of his greatest accomplishments on a business level has been leading the development of the first Aboriginal Business Association created in Atlantic Canada. Robert sits on the TIANS Board of Directors and in 2017 was named Chair of the Aboriginal Tourism Association of Canada.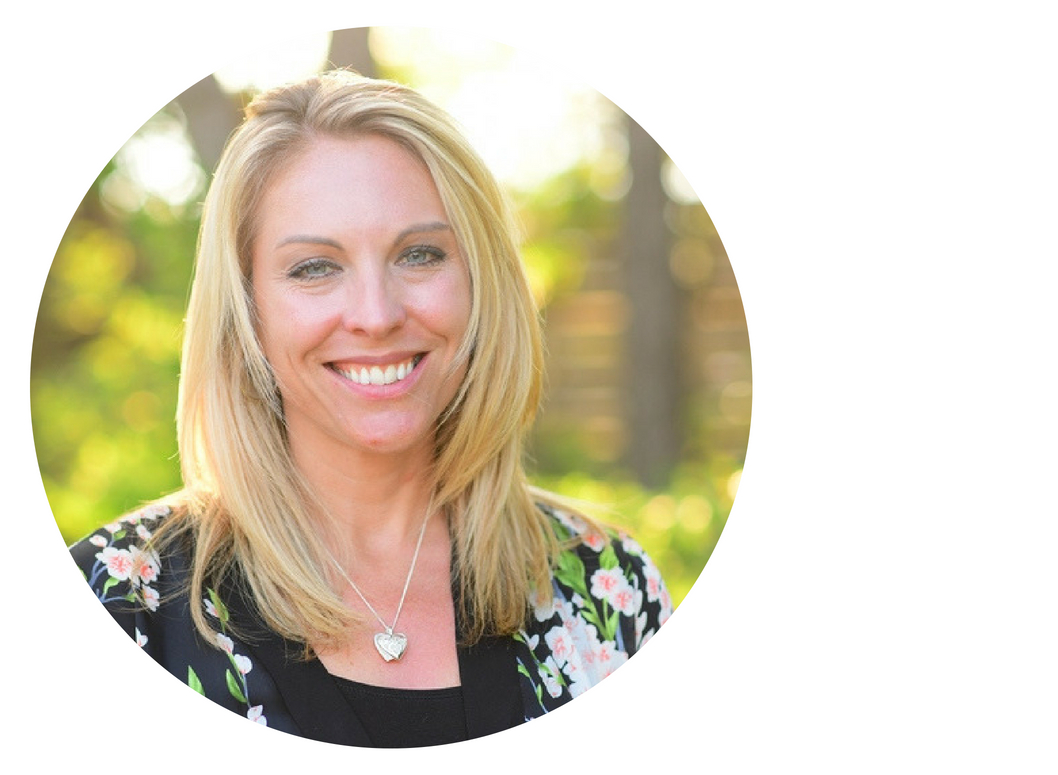 Emma Cashmore
Axis Travel Marketing, Nova Scotia's In-Market Representative for the United Kingdom
As the Founder and Director of London's leading boutique tourism and MICE agency, Emma is one of the most connected and influential figures in the UK travel and business events industry. With more than 18 years practical experience in the tourism, meetings, marketing and public relations sectors, her wealth of industry knowledge and expertise is unparalleled. Emma's extensive career spans a wide range of sectors, from tour operators and cruise lines to travel management companies. However, her passion for destination marketing, and an in-depth understanding of the UK and European tourism industries, has resulted in Emma carving out a niche as the go-to expert for overseas government agencies seeking to increase their tourism business.

Carrie Cussons
Halifax Convention Centre, President & CEO
Since joining Trade Centre Limited (Halifax Convention Centre) in 2009, Carrie has been a strategic lead in all areas of the business with a core responsibility for ensuing the efficient delivery of corporate and operational initiatives to support business growth and success. Prior to becoming  President & CEO, she was CFO and led the Corporate Services teams. Having been involved since the new convention centre project began, she works closely with  partners, staff and the design team to ensure the facility meets client and community expectations. Carrie brings a diverse business background, including over two decades of management experience with a concentration in financial and operational leadership. Prior to joining TCL, Carrie held executive leadership and finance roles in a variety of public and private sector organizations including the Nova Scotia Liquor Corporation, the CCL Group and Ernst and Young. She has played a lead advisory role on business strategy, measurement and financial reporting. A graduate of Acadia University, she received her CPA, CA designation in 1991, and in 2015, she completed the Director's Education Program through the Institute of Corporate Directors.
Jason Dunkel
Google, Analytical Lead
Jason is the Analytical Lead for Tourism, Government and Airlines at Google, working out of the Toronto office. In this role he leverages Google's data and tools to help clients construct measurement and attribution strategies. Prior to joining Google, Jason was the Tourism lead at Environics Analytics for 4 years. He is currently the chair of the TTRA Canada board and is thrilled to be once again returning to Nova Scotia.

Philipp Grimm
Travel Marketing Romberg, Nova Scotia's In- Market Representative for Germany
Philipp graduated in 2009 with a bachelor's degree in Geography from RWTH Aachen University and graduated in 2013 from Trier University with a master's degree in Geography with a focus on tourism development and destination management. During his college education, he interned with a tour operator in Miami, Florida where he earned valuable experience in the fields of product development, marketing and public relations. After his graduation Philipp became a sales executive for the German tour operator Erlebe Fernreisen, selling individual travel packages to Costa Rica, Malaysia and Morocco as well as maintaining the respective country websites and developing new marketing strategies. In January 2014, he joined Travel Marketing Romberg to work for the clients Nova Scotia, Great Lakes USA, and Michigan. He has travelled to Nova Scotia escorting both trade and media groups. Philipp is fluent in German and English, and has in-depth knowledge in Spanish.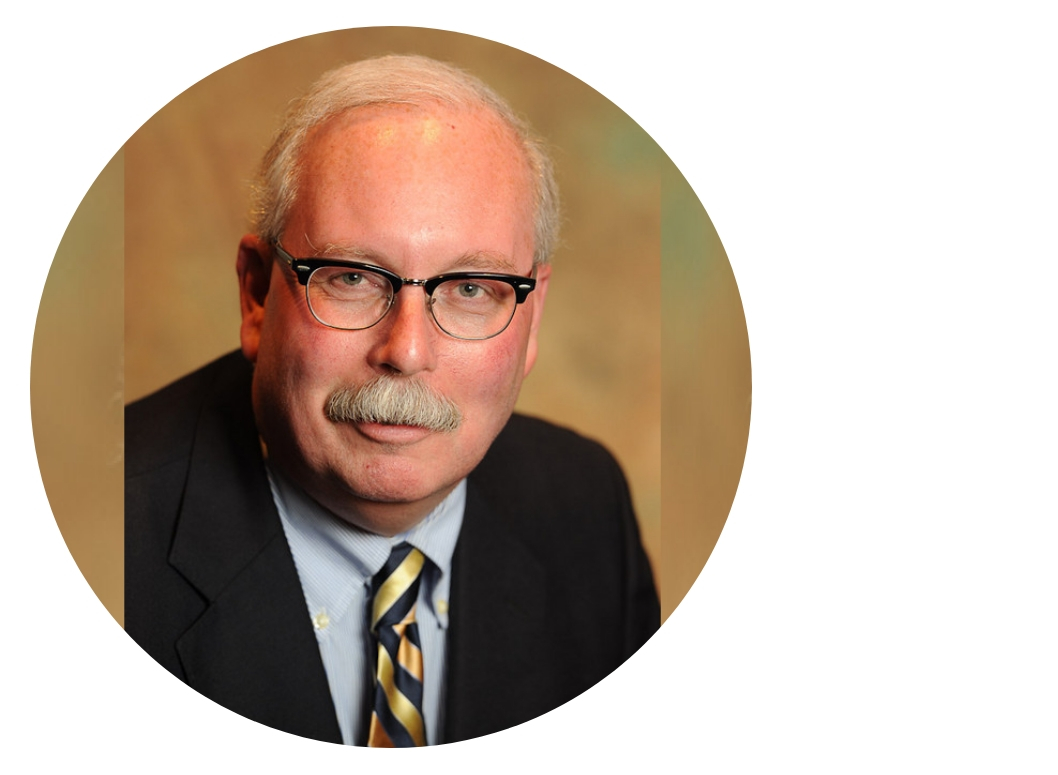 Craig Hall
Indigenous Works, Chief Operating Officer
Craig has a diverse background in both the public and the private sector. He has held senior positions with government in Canada's far north in the areas of business development, culture and corporate affairs as well as in trade and investment. Craig has extensive project management experience through his trade work in Japan, the United States and Europe. Since 1999, Craig has worked with Indigenous Works as Chief Operating Officer. Craig works closely with its clients developing innovative Indigenous human resource and partnership models.

Calum MacDonald
Tourism HR Canada, Vice President, Labour Market Intelligence
Calum is Vice President, Labour Market Intelligence, at Tourism HR Canada, a national organization that works to identify and address labour market issues in the Canadian tourism sector. He leads all research-based activities for Tourism HR Canada, focusing on labour market trends and issues affecting the Canadian tourism industry. He is also a Board member of the Canadian Chapter of the Travel and Tourism Research Association.

PHILIP MONDOR
Tourism HR Canada, President
Philip has worked on labour market projects for 25 years. His work spans over 15 industrial sectors and in 11 countries, having worked with foreign governments, pan-global organizations, industry associations, corporations, and various education and training bodies. His has done special projects in United States, United Kingdom, the Kingdom of Saudi Arabia, South Africa, Singapore, Australia, the Caribbean, and Mexico. Last year Philip completed foreign projects in Vietnam and Tanzania, both concerning the development of a modern education and training system. Philip is consulted on subjects include the mobility of learners and workers, qualifications frameworks, setting occupational standards, assessment, and comprehensive labour market research models. Currently, Philip is an advisory member of the Ted Rogers School of Hospitality and Tourism Management, Ryerson University. He is a Board member of the Events Management Body of Knowledge (EMBOK), and international group tasked with facilitating global standards of practice. Philip is a technical advisor to INSSO (International Network of Skills Sector Organizations) concerning methodologies for setting competency (industry) standards.

Chris o'shea
Business Development Bank of Canada, Consultant
Chris O'Shea is a business consultant at BDC. He has spent the last number of years working in sales and marketing consulting with BDC. Prior to that, he was developing growth strategies for entrepreneurs and businesses across the country in the agency world. In his 20-plus year career, Chris has also worked in sales, web development, digital marketing, business analysis and technology consulting. He is a client focused and technically savvy professional with a passion for turning business needs into results driven solutions. An advocate of clearly defined processes, he constantly looks for ways to align technology with requirements while always keeping an eye on the bottom line.

Stacey Oxner
Communities, Culture and Heritage, Director of Events
Stacey is passionate about Nova Scotia and after more than 15 years in the broadcast industry, she joined the provincial government and helped provide the province with significant exposure at the Vancouver Winter Olympics, the Halifax 2010 Canada Games, and the World Sprint Canoe Kayak Championships in 2009. In 2015, Stacey helped put Nova Scotia on the national stage, managing hundreds of volunteers and a Host Committee as Chair of Country Music Week and the Canadian Country Music Association Awards show. Stacey now leads the Event Division at Communities, Culture and Heritage, helping the province attract, host and develop events that will deliver economic and social benefits for all Nova Scotians.

Raymond Plourde
Ecology Action Centre, Wilderness Coordinator
Raymond Plourde is a longtime nature conservationist and the Wilderness Coordinator at Ecology Action Centre. Raymond has served as a national trustee of the Canadian Parks and Wilderness Society, board member of the Nova Scotia Salmon Association, the TIANS Industry Advisory Committee and is a member or director of several local conservation organizations. He has been a leading advocate for protecting important natural areas throughout the province and improving land-use practices on the "working landscape" for the benefit of biodiversity conservation. Raymond is also a nature photographer and writer whose articles and photos have appeared in Outdoor Canada, Saltscapes, Atlantic Salmon Journal and Fish & Fly, among others. When not in the office or attending a meeting Raymond can usually be found standing waist-deep in one of Nova Scotia's Atlantic salmon rivers, flinging bits of fur and feather to indifferent fish.

Joanne veinotte
White Point Beach Resort, General Manager
Always an advocate for business growth and economic success in her community, Joanne joined the hospitality industry in 2004 as the Controller with White Point Beach Resort. Taking the reins at Nova Scotia's legendary privately owned year-round resort as the General Manager in 2013, she's overseen steady and continuous growth at the property. As an enthusiastic champion for the industry and its contribution to the economy of Nova Scotia she's active within the business community locally, regionally and provincially. Proud to be serving up 'great days' at White Point, Joanne says she has the best job in the world – making people happy.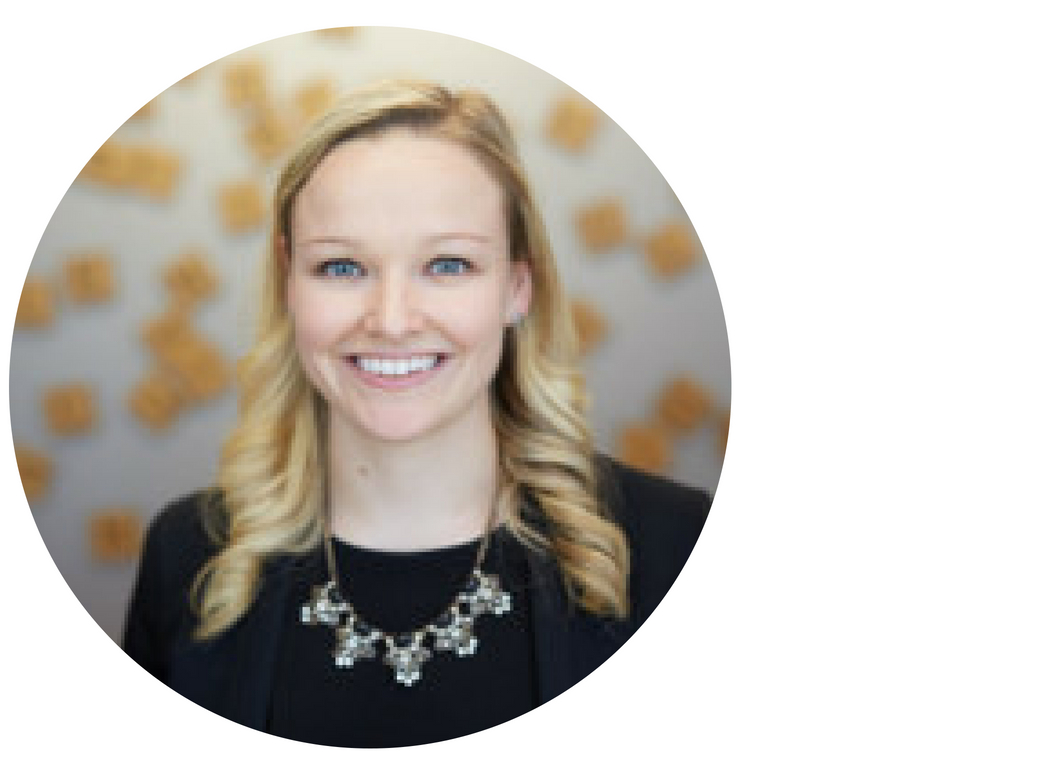 Jenny Vincent
Google, Account Manager
Jenny is an account manager at Google, solely dedicated to the tourism vertical. She joined the team 8 months ago, and has been focused on working with destination teams to inspire travelers around the world to visit Canada. In this role she is the day to day contact for tourism partners, spanning across video, display and search strategies. Prior to joining Google Jenny developed her reputation as a brand builder and ecommerce expert, working on some of Canada's most recognizable brands including Becel, Dove and Hellmann's. She is looking forward to joining TIANS for the first time!

Andrew Wiens
TripAdvisor, International DMO Manager
International DMO Manager for TripAdvisor since 2012, Andrew has spoken about digital media, travel marketing, and reputation management in destinations as far flung as Gander, Newfoundland and Sao Pablo, Brazil. Andrew's media background comes from working with large country level DMOs as well as smaller local city level partners and companies like; Toyota, Patagonia, and United Airlines. When not traveling, Andrew calls Los Angeles home. He is a self-admitted tech addict that revels in the integration and evolution of technology in everyday life. Andrew is an avid scuba diver and self identifies as a really bad tennis player.

Heather Yule
Tourism Nova Scotia, Experience Development Manager
With over 15 years of marketing, communications and tourism development experience, Heather nurtures strategic opportunities with industry and business partners to grow Nova Scotia's tourism economy. Initiating and influencing the development of authentic, differentiating and compelling tourism experiences, Heather works with existing and emerging product areas and diverse stakeholders across the province. Heather is co-author of Experience Nova Scotia: A Toolkit developed for industry to create world class experiences aligned with Nova Scotia's tourism brand. Currently leading the Experience Development team, Heather's been with Tourism Nova Scotia since 2007. Previously she worked on marketing and communications initiatives with the Nova Scotia Museum's heritage promotions team, and holds a Public Relations Degree from Mount Saint Vincent University. Heather's adventures with her two daughters and husband often include great places to eat and bicycle!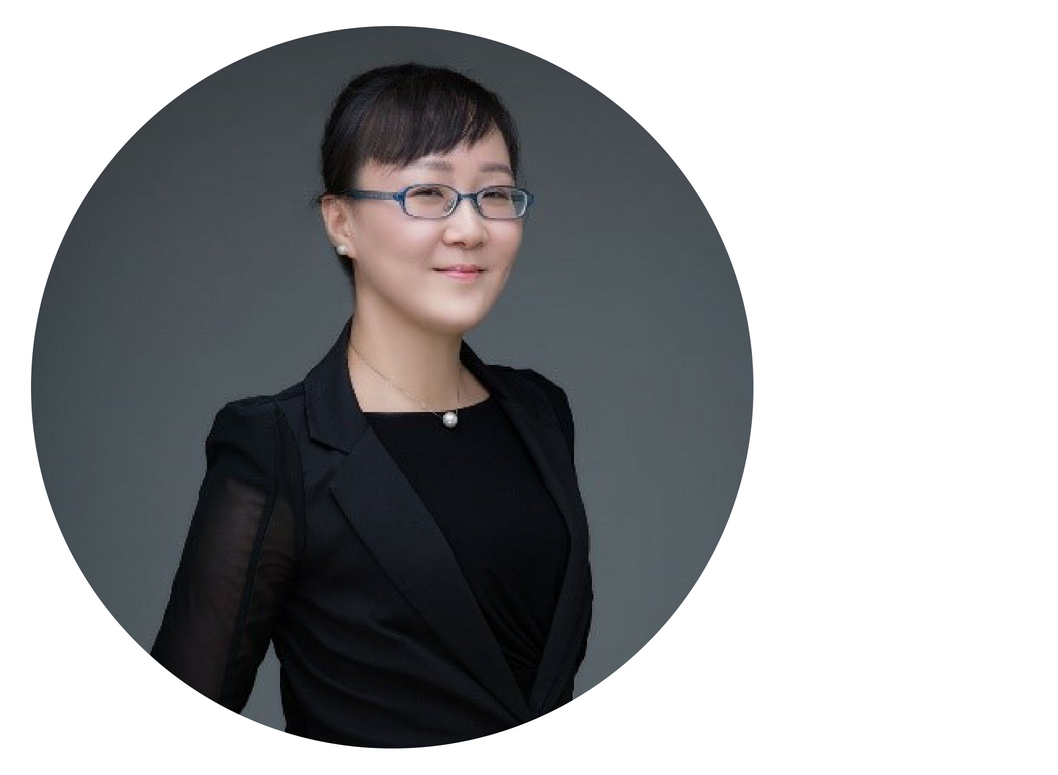 Mavis Zheng
SinoMedia, Nova Scotia's In-Market Representative for China
Mavis is Vice President of SinoMedia Holding Limited, with responsibility for international business development, tourism destination promotions, media co-operation, and consumer promotions.  Prior to joining SinoMedia, Mavis was agency representative for Brand USA's China Office, with responsibility for marketing strategies, budget control, and public relations and travel trade activities in China. Before working for Brand USA in China, Mavis was General Manager of the Canadian Tourism Commission for 8 years.  Mavis has deeply established relationships with major media, all leading outbound Chinese travel agency groups, key airlines, as well as government officials, including central and provincial Chinese governments. Mavis also had extensive airline sales experience at Northwest Airlines and KLM Royal Dutch Airlines in the China market.