See below for the Exciting Listing of Keynotes and Concurrent Session Speakers. Thank you to everyone who joined us for the 2019 Tourism Summit.
Keynotes

Rick Antonson – keynote speaker
Rick Antonson has enjoyed over 30 years as a leader in the Tourism Industry. He served as board chair of the Destination Marketing Association International (DMAI) based in Washington, D.C., and as deputy chair of the Pacific Asia Travel Association (PATA) based in Bangkok, Thailand and as a Games Ambassador for the 2010 Olympic Winter & Paralympic Games held in Vancouver and Whistler, Canada. He was also President of Pacific Coast Public Television until the Spring of 2014, CEO of Tourism Edmonton, Managing Director at Vancouver, Coast and Mountains and TIABC. Under his leadership, Tourism Vancouver has played a significant role in shaping Vancouver and B.C.'s future including the initiation of the Vancouver Convention Centre Expansion Taskforce, which led to the new centre that is partially funded by Tourism Vancouver's $90-million investment. Capilano University awarded Antonson an Honorary Doctorate of Laws in 2011, and he has been inducted into the Canadian Tourism Hall of Fame. In 2013, he was presented with the IMEX Academy Award in Europe. Antonson is also a recipient of the Queen Elizabeth II Diamond Jubilee Medal. Rick Antonson is the author of several books including "To Timbuktu for a Haircut; A Journey Through West Africa", and "Route 66 Still Kicks; Driving America's Main Street." His book " Full Moon Over Noah's Ark; An Odyssey to Mount Ararat" was released in 2016 and his latest book " Walking with Ghosts in New Guinea: Crossing the Kokoda Trail in the last wild place on earth" was released in 2019 to great acclaim! He travels extensively around the world for business, speaking engagements and on personal journeys and is a firm believer that Tourism is a vital force for peace.

Darrell Keezer – keynote speaker
Darrell Keezer builds businesses with digital marketing. He owns a handful and lends his talents to hundreds more—all over the globe.HE is the CEO and founder of Candybox Marketing, a butt kicking marketing agency focused on helping companies grow their sales by mastering search and social media marketing.Launch 48 is his website design company which delivers killer websites in two days.  He is a Keynote Speaker on digital marketing innovations and he wrote the book, 37 ways your website died – and how to resurrect it and Pick up your Freaking Phone – the story of his entrepreneurial journey. Darrell's story has a tinge of irony. See, the lowest grade he ever earned in college was the in Online Advertising course. But in the real world, he's mastered the field like few others and earned straight A's. In fact, Darrell was inducted into Sheridan College's Business Hall of Fame for his work in building an award-winning agency. His agency ranks on Macleans' Growth 500 of the fastest growing companies in Canada, and he was named Entrepreneur of the Year by two organizations, and won two Awards of Excellence in Business from the Governor General of Canada.

Steven wood Schmader- Keynote Speaker
Steven Wood Schmader, CFEE, is the President & CEO of the International Festivals & Events Association (IFEA World), which celebrates 64 years as the "Premiere Association Supporting and Enabling Festival & Event Professionals Worldwide" in 2019. The IFEA operates with a vision of a globally united industry that touches lives in a positive way through celebration and is the presenting body of the IFEA World Festival & Event City Award, which recognizes those global markets that provide and leverage the most positive partnerships between events and the cities that host them.
Schmader also serves as the publisher and editor of "ie: the business of international events" and the Founding Director of the IFEA's Event Management School at the Oglebay National Training Center in West Virginia. Schmader's 40-year professional career includes the creation, management and production of large citywide festivals, sporting events, government events, parades, airshows and Millennium celebrations. In his role with the IFEA he works in partnership with global event professionals and organizations, government entities, sponsors, tourism agencies, media and academic institutions, to raise the bar and brand of our common industry, today and into the future. Schmader is an author and highly-rated speaker on industry issues and trends.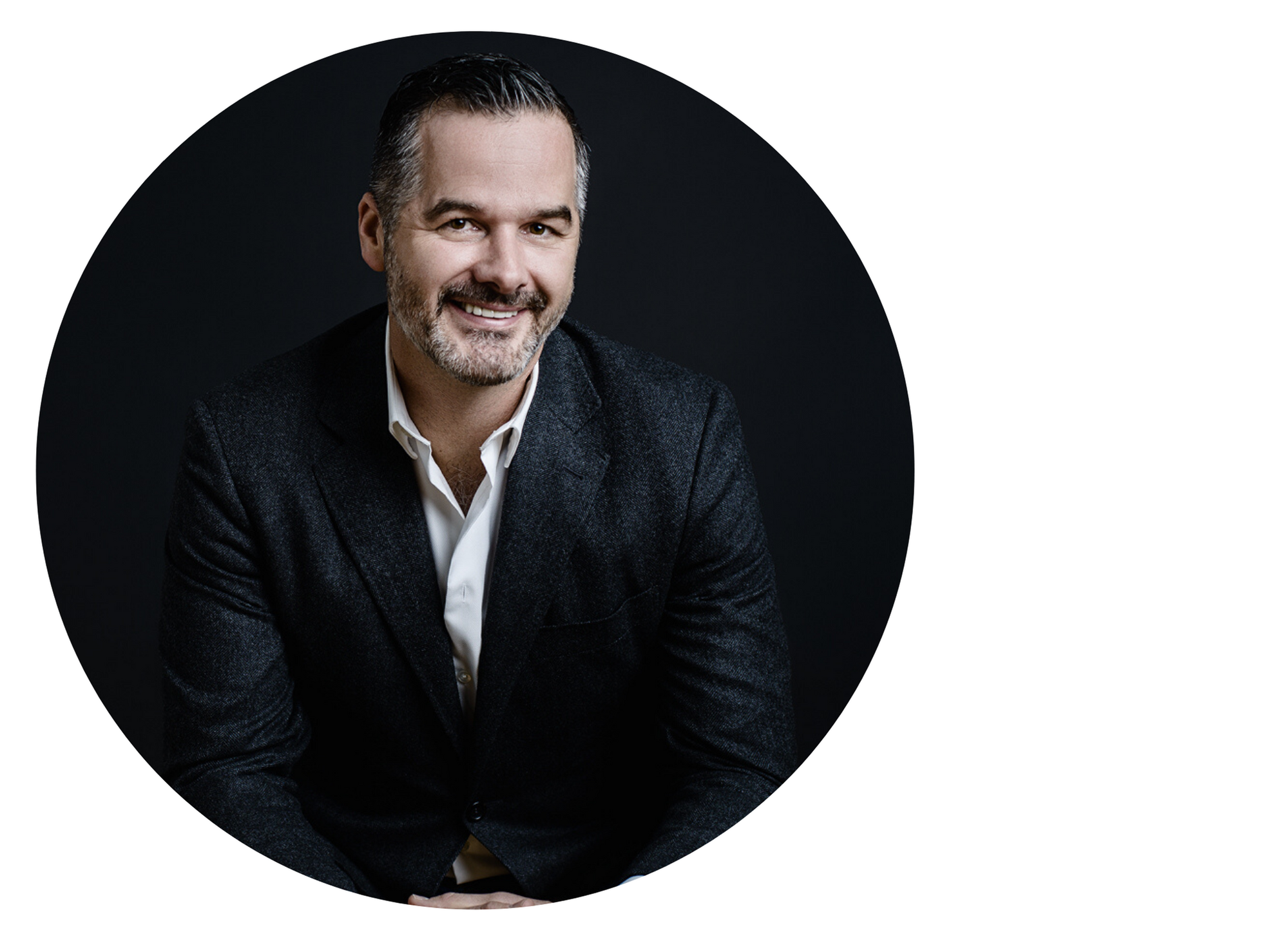 Martin Latulippe – Keynote speaker
Injured in the neck by a hockey skate while playing at the World University Championships in 2001 as Team Canada captain, Martin nevertheless led his team to a silver medal victory. Since then, he has dedicated his life to helping individuals, teams, and organizations create and master transformational thinking. Martin Latulippe is a social entrepreneur, award-winning philanthropist and bestselling leadership author who inspires and empowers people to achieve more through building a world-class mindset and stronger relationships to move from potential to performance. Martin has shared the stage with some of the greatest personalities in the world, including Sir Richard Branson, Jack Canfield, Joannie Rochette, Gen. Rick Hillier, Robert Herjavec and Hayley Wickenheiser, just to name a few.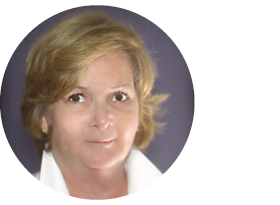 judy saunders
Tourism Industry Association of Nova Scotia, Chair
From 1973 until 2012, Judy was affiliated with the management of the Old Orchard Inn and since 1989 she had served as President and majority shareholder of the Slumber Inn Ltd in New Minas until 2017. Judy has been an active member of the tourism community, involved in numerous associations and efforts to improve the business environment for tourism. Judy has been active on a number of Boards over the years – Tourism Partnership Council, TIANS, and Board of Directors/Secretary Treasurer for the former Evangeline Trail Tourism Association and Destination Southwest Nova Tourism Association. Judy was an interim Board member of the Nova Scotia Tourism Agency, instrumental in establishing the operating guidelines. Judy has had a long-time commitment and involvement with Choice Hotels International, Eastern Kings Chamber of Commerce and the Nova Scotia Innkeepers Guild. In 2009 Judy was a recipient of the Crystal Award of Excellence, Tourism Person of the Year.

michele saRan
Tourism Nova Scotia, CEO
Michele Saran became the first permanent CEO of Tourism Nova Scotia in May 2016.  As CEO, Michele is focused on establishing strong relationships with industry stakeholders and leading the implementation of an export-focused tourism growth strategy.   Her commitment to understanding global best practices; research-based decision-making; and leveraging national, regional and local partnership opportunities is producing positive results for Tourism Nova Scotia. Michele has almost 30 years of sales and leadership experience in the tourism industry.  Prior to joining Tourism Nova Scotia, she served 7 years as the Executive Director of Business Events Canada (BEC), a unit of Destination Canada, where she oversaw the development of a new brand and led her team in implementing a strategy that aligned with Canada's private-sector trade and investment growth priorities. Michele also oversaw the expansion of BEC's target markets from a US-only focus to include the UK, Germany, France and Belgium.  Prior to that, she was Director of Incentive Sales Development for 11 years where she helped drive international tourism to Canada and private-sector growth by aligning her unit with global trade and commerce strategies. Michele holds a Bachelor of Applied Arts in Hospitality and Tourism Management from Ryerson University in Toronto. Her background includes sales positions with Tourism Toronto, Schenker International and several major hotel chains.

Joyce Carter
Halifax International Airport Authority, President & CEO
Joyce F. Carter is President & Chief Executive Officer of Halifax International Airport Authority (HIAA). Joyce joined HIAA in 1999 and has been integral in HIAA's growth and development since then, becoming Chief Financial Officer in 2006, Chief Strategy Officer in 2008 and President & CEO in 2014. Joyce is currently a board member of the Airports Council International (ACI) World Governing Board, ACI-North America Board of Directors, Vice-Chair of the Canadian Airports Council, and Board Member and past President of the Board of Directors for the Atlantic Canada Airports Association; these roles connect her with airport CEOs internationally, nationally and regionally respectively, and provide a holistic industry perspective that she uses to ensure Halifax Stanfield is well positioned for change and innovation. She's also a member of Women in Aviation International and Women in Aerospace Canada – Atlantic, and continually promotes the integral role women play in the transportation and aviation/aerospace industry. Joyce holds a Bachelor of Commerce degree from Saint Mary's University and is a graduate of the Institute of Chartered Accountants of Nova Scotia. In 2012, she was awarded the prestigious designation of Fellow Chartered Accountant (FCA), and she obtained the Institute of Corporate Directors (ICD.D) designation in 2015. Well known for her strong leadership, she was named one of Atlantic Canada's Top 50 CEOs by Atlantic Business Magazine in each of the last three years and received the Gold Award in the Business Leader of the Year category at the 2019 Halifax Business Awards, hosted by the Halifax Chamber of Commerce.

honourable Geoff Maclellan
Minister responsible for Tourism 
The Honourable Geoff MacLellan was first elected to the Nova Scotia House of Assembly as MLA for Glace Bay in a by-election in 2010 and was re-elected in 2013 and 2017. He has served as Minister of Transportation and Infrastructure Renewal, Minister Responsible for Sydney Tar Ponds Agency, and Minister of Energy. He is the Government House Leader. Prior to being elected, Geoff was a riding assistant for Rodger Cuzner and was the director of Business Development, Maritime Environmental Training Institute in Sydney as well as the Cape Breton University Representative and Program Coordinator for the Canadian International College (CIC) in Cairo, Egypt. He is a member of the Assembly Matters and Internal Affairs Committees. He is also a member of the House of Assembly Management Commission.  Current cabinet responsibilities:  Minister of Business, Minister of Trade, Minister responsible for Nova Scotia Business Incorporated, Minister responsible for the Nova Scotia Innovation Corporation, and Minister responsible for Tourism Nova Scotia
Concurrent Sessions

Neal Alderson
Manager, Events, Communities, Culture & Heritage
Neal has more than 15 years in the major event industry as a consultant, marketing and communications professional and volunteer. As a national leader in Canada's event hosting industry, he has assisted business, government and communities to attract and deliver numerous sport and culture-related events. Neal has consulted and volunteered for several major national and international events including; IIHF World Junior, Women's and Men's Hockey Championships, 15th Asian Games Doha, Vancouver 2010 Winter Olympics, Canadian Country Music Awards and the Web.com TOUR. Neal is a member of the Board of the Directors of the Canadian Sport Tourism Alliance and Vice-Chair of Event Atlantic.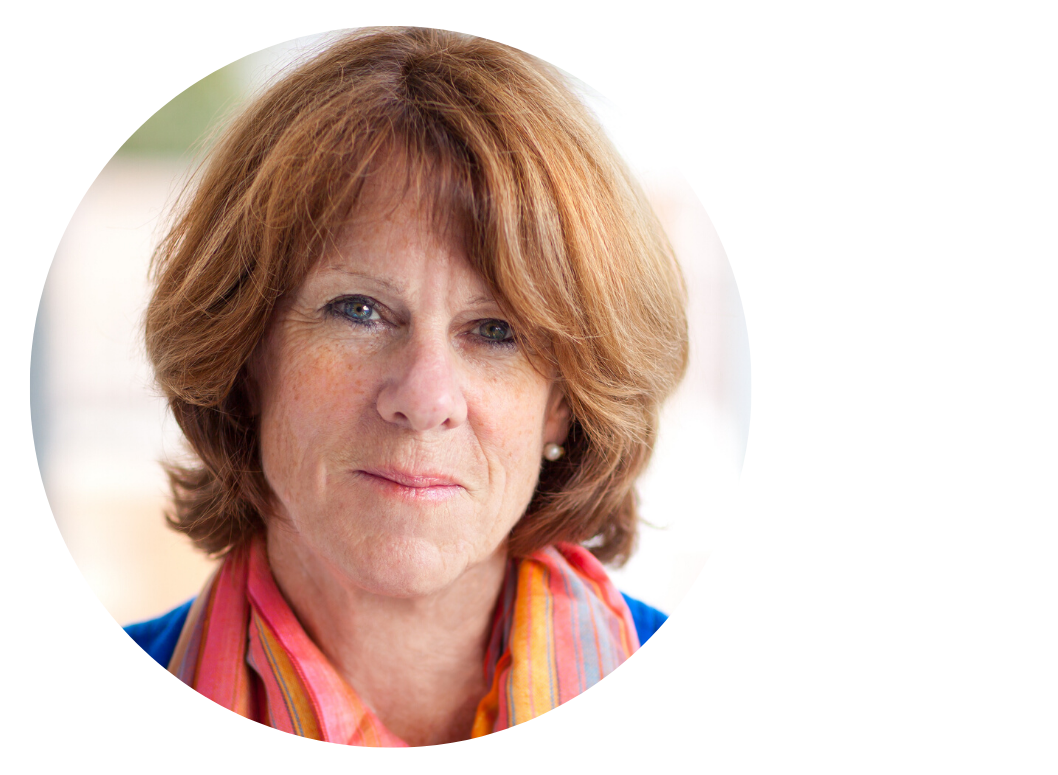 Joan Baxter
Joan Baxter is an award-winning journalist and author who grew up in Dartmouth, Nova Scotia, who has traveled extensively on four continents. For more than three decades, she lived and worked in several countries in Africa, reporting for the BBC and other international media, and working for international research and development organizations. She holds an MA in Anthropology from the University of Alberta, and a Bachelor of Journalism from the University of King's College in Halifax. Joan is the author of seven books, the latest of which is "The Mill – Fifty Years of Pulp and Protest." She now lives near Tatamagouche, on the beautiful north shore of the province.

Gabrielle Beaulieu
Kejimkujik National Park
Gabrielle is a biologist currently working for Parks Canada at Kejimkujik National Park Seaside and has been managing an innovative conservation-restoration project there for the last five years. Relying on over 12 years' experience in communicating and sharing coastal science with the public, she developed a successful visitor experience program for visitors to connect with coastal conservation and eco-conscious recreation in a uniquely hands-on way. Gone Crabbin' is offered in July and August at Kejimkujik Seaside and Gabrielle has shaped this program such that not only do families return, year after year, but they connect to Nova Scotia's coastline in a way that encourages further exploration of nature's endless curiosities.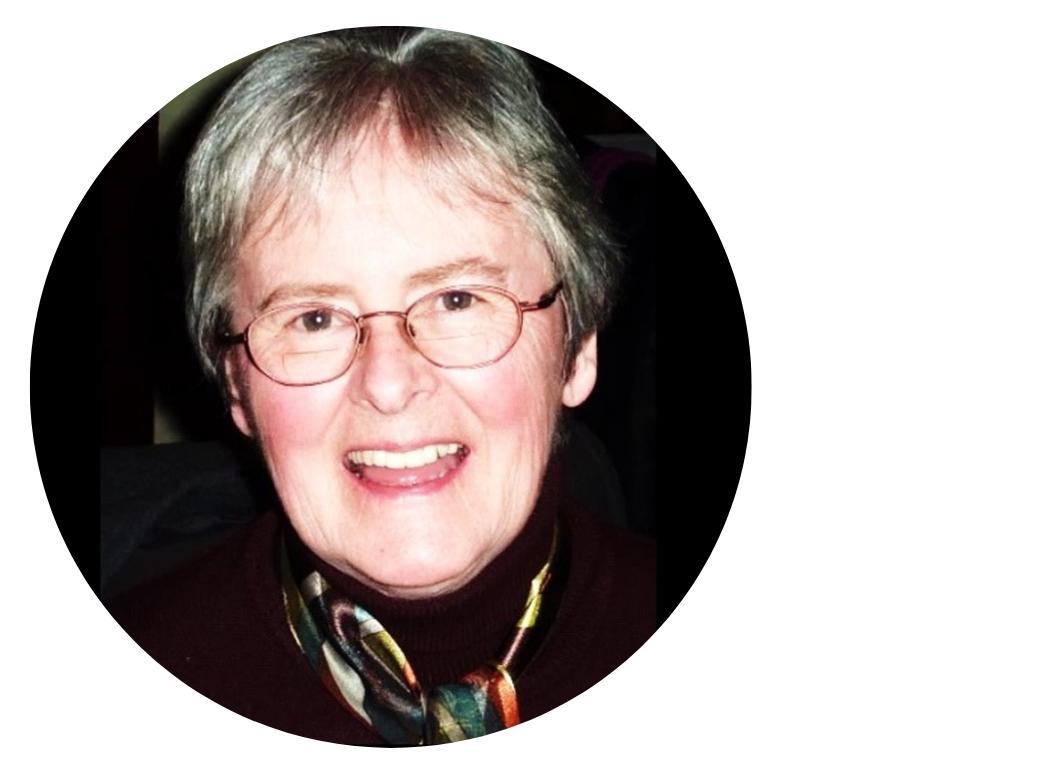 Linda Best
FarmWorks Investment Co-operative Limited
Linda Best was involved with the QEII Hospital for 40 years as a Medical Microbiologist, Gastroenterology Researcher, peer-reviewed author, speaker, supervisor, consultant and Director of the Capital District Health Authority from 2001 to 2005. She operated an apple orchard on weekends while working at the hospital and founded Frame Plus Art which grew to three stores, a production facility and ten employees. She was a founder of Friends of Agriculture in Nova Scotia (FANS) and an organizer of the 2009 and 2016 Nova Scotia Food Summits and of other events promoting greater understanding of the challenges and opportunities in Nova Scotia's food system.  Friends of Agriculture fostered the development of FarmWorks Investment Co-operative Limited, a Community Economic Development Investment Fund that to date has raised $2,700,000 and has granted over 100 loans to food-related businesses across Nova Scotia. As a Founding Director of FANS and FarmWorks Linda volunteers her time to support the vision of healthy farms, healthy food, healthy people, healthy communities.

Thian Carman
Thian Carman is a third-year Animal Science Student at Dalhousie University and the Owner and Operator of Meadow's Brothers' Farm in Digby County.  At the age of fourteen, Thian, a first-generation farmer became Nova Scotia's Youngest Registered Farm Operator. His mission is to bring sustainable farming back to his community by reclaiming abandoned farmlands and placing them under nutrient management plans in order to produce high-quality local feed sources for farmers in the most ethically and environmentally friendly way possible. His farm produces hay, lamb, maple syrup and free-range eggs for commercial sales. 

Donna Chang
Following a 15-year digital career at Rocket Fuel, Olive Media, Yahoo!, CTV and Sportsnet, Donna Chang joined Google in 2016. She began her Google career focused on helping customers with performance marketing across Google's display products, before becoming Google Canada's Tourism Lead in 2018. A passionate advocate for Canada's tourism industries and marketers, Donna works with key partners to help generate economic growth for tourism-related businesses across Canada through data-driven digital and strategic marketing solutions. Beyond Google, Donna is a foodie at heart and seeks out culinary experiences in her travels around the world.  She is also passionate about fashion and beauty and has dabbled with her own YouTube channel. Her view count is a closely-guarded secret.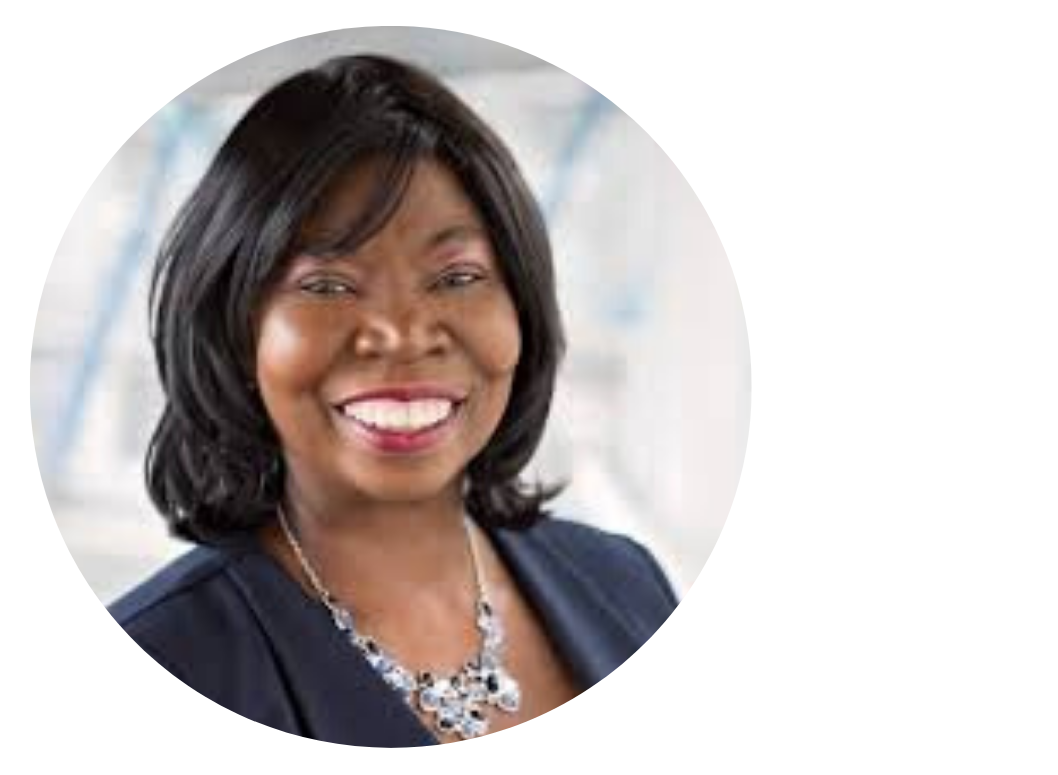 Ann Divine
CEO, Ashanti Leadership and Development Services
Ann Divine is founder and CEO of Ashanti Leadership and Development Services and provides career and professional guidance in leadership development. Ann's work is underpinned by her knowledge and expertise in human rights and people management. Her unique style combined with adult education principles has brought her recognition in the fields of diversity, equity and inclusion, organizational culture, change management, coaching and mentoring, facilitation, unconscious bias training and business advice. Ann is a popular public speaker nationally and internationally in the area of women's leadership and empowerment, and diverse social justice issues.  In November 2017, she received an award from My Halifax Experience as one of the Top 25 Immigrants in the Maritimes. In 2018, Ann became a senior consultant of Royer Thompson Recruitments Management and Human Resource Consulting. Ann currently sits on several boards including the United Way Centraide Canada, nationally. She is also the president of Rotary Halifax North West and in June 2019, received the Paul Harris Fellow Recognition, the highest a Club can give to a person for "Service above Self." In April 2018, Ann was nominated as one of RBC's Top 25 Immigrants, in addition to other accolades for her work. She is passionate about the development of women of colour and girls. Her greatest joy is spending personal and skype time with her six grandchildren.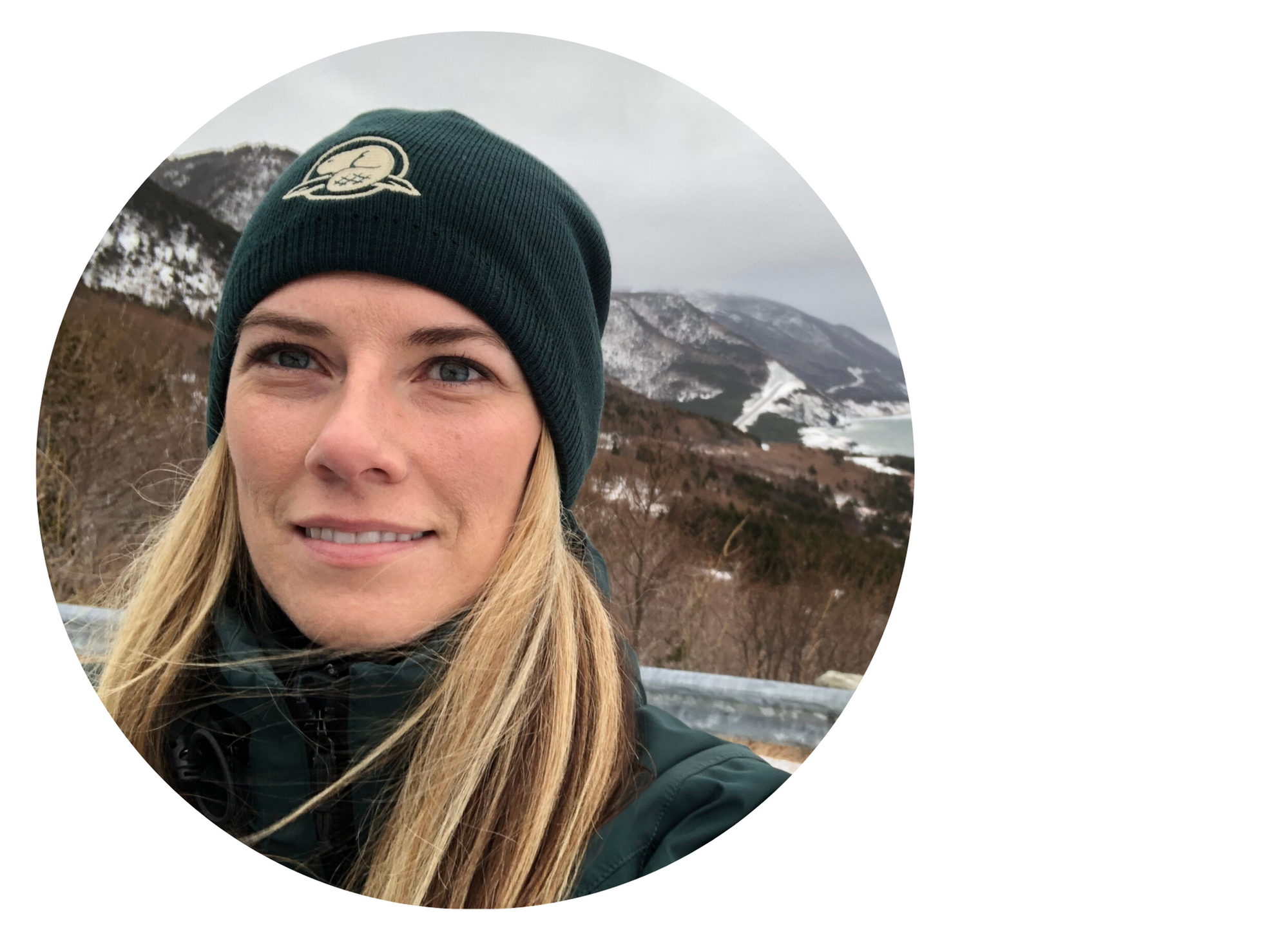 Kelly Deveaux
Cape Breton Highlands National Park
Kelly Deveaux has worked in Nova Scotia's tourism industry for 20 years, in various positions with the municipal, provincial and federal governments, as well as the private sector.  With a Bachelor of Public Relations degree from Mount Saint Vincent University, Kelly spent the early part of her career with the former Nova Scotia Department of Tourism, Culture & Heritage before jumping to a Cape Breton-based marketing agency where she managed a variety of tourism clients throughout Atlantic Canada.
After joining Parks Canada eight years ago, Kelly now leads a large team in Cape Breton Highlands National Park who deliver exceptional experiences to visitors.  From the front lines to product development, community partnerships and park management planning, Kelly works with her team to manage day-to-day operations in a busy national park, while also planning for growth and opportunities in the future.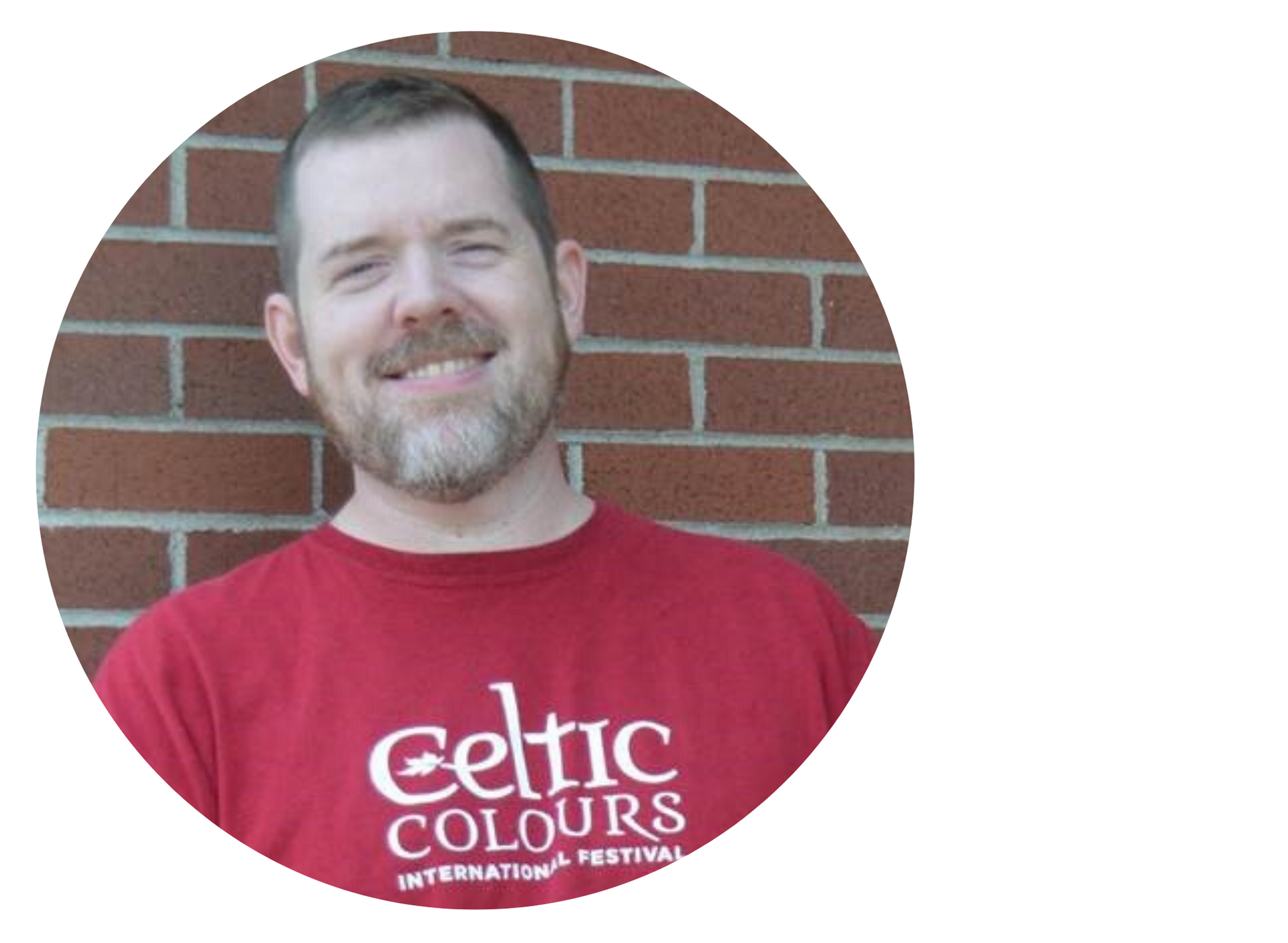 Mike MacSween
Executive Director, 

Celtic Colours International Festival
Mike has been the Executive Director of Celtic Colours International Festival since October 2016. Prior to this, he was the General Manager of the Festival, having started in this role in September 2014. Mike also serves as Chair of the Celtic Heart of North America Cooperative, a position he has held since May 2016. Mike is passionate about Cape Breton, and the importance of protecting and celebrating our history and culture – passion that serves him well in his current role with the Festival. In the past, Mike has served in numerous roles, having spent time working for the Province of Nova Scotia as a Corporate Strategist and Executive Assistant, and prior to this he served for several years as Provincial Secretary & CEO of the Nova Scotia New Democratic Party and Executive Director of the Sydney and Area Chamber of Commerce. Mike is a graduate of Cape Breton University, with a Bachelor of Arts in Political Science and a Certificate in Public Administration. He also served as the President of the Students Union for two years during his studies there. Mike and his family reside in Upper Leitches Creek, the community where Mike grew up.

Stacey Oxner
Director of Events,  Communities, Culture and Heritage
Stacey is passionate about Nova Scotia and after more than 15 years in the broadcast industry, she joined the provincial government and helped provide the province with significant exposure at the Vancouver Winter Olympics, the Halifax 2010 Canada Games, and the World Sprint Canoe Kayak Championships in 2009. In 2015, Stacey helped put Nova Scotia on the national stage, managing hundreds of volunteers and a Host Committee as Chair of Country Music Week and the Canadian Country Music Association Awards show. Stacey now leads the Event Division at Communities, Culture and Heritage, helping the province attract, host and develop events that will deliver economic and social benefits for all Nova Scotians.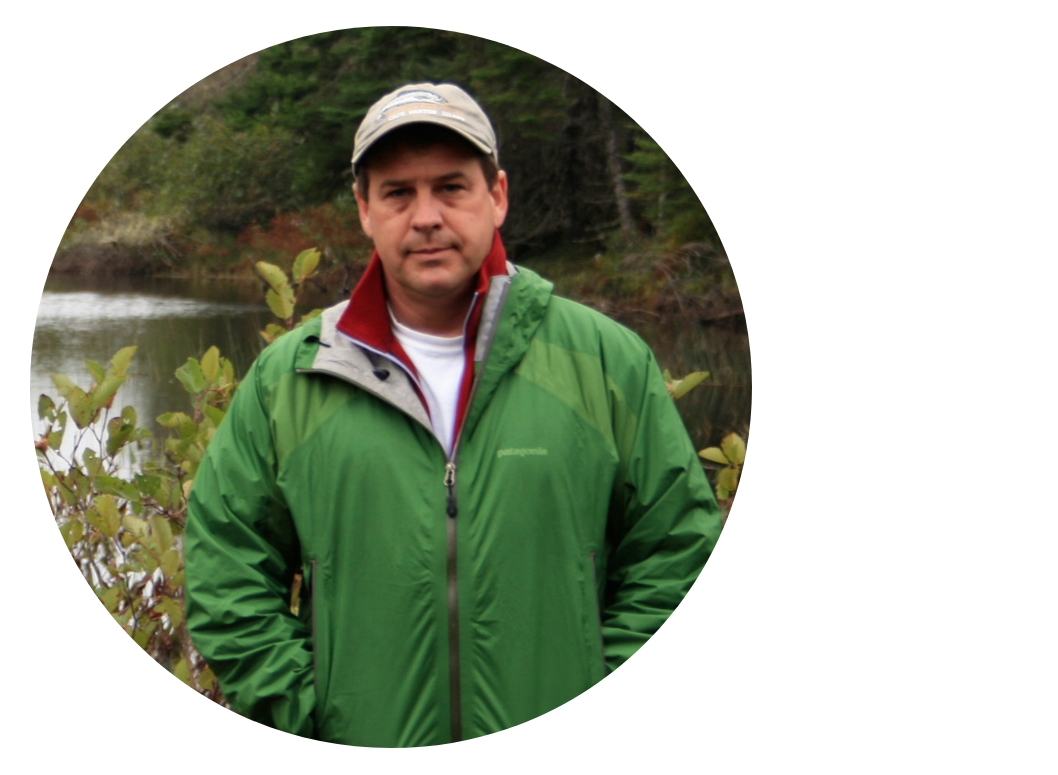 Raymond Plourde
Ecology Action Centre
Raymond Plourde is a longtime nature conservationist and the Wilderness Coordinator at Ecology Action Centre. Raymond has served as a national trustee of the Canadian Parks and Wilderness Society, board member of the Nova Scotia Salmon Association, the TIANS Industry Advisory Committee and is a member or director of several local conservation organizations. He has been a leading advocate for protecting important natural areas throughout the province and improving land-use practices on the "working landscape" for the benefit of biodiversity conservation. Raymond is also a nature photographer and writer whose articles and photos have appeared in Outdoor Canada, Saltscapes, Atlantic Salmon Journal and Fish & Fly, among others. When not in the office or attending a meeting Raymond can usually be found standing waist-deep in one of Nova Scotia's Atlantic salmon rivers, flinging bits of fur and feather to indifferent fish.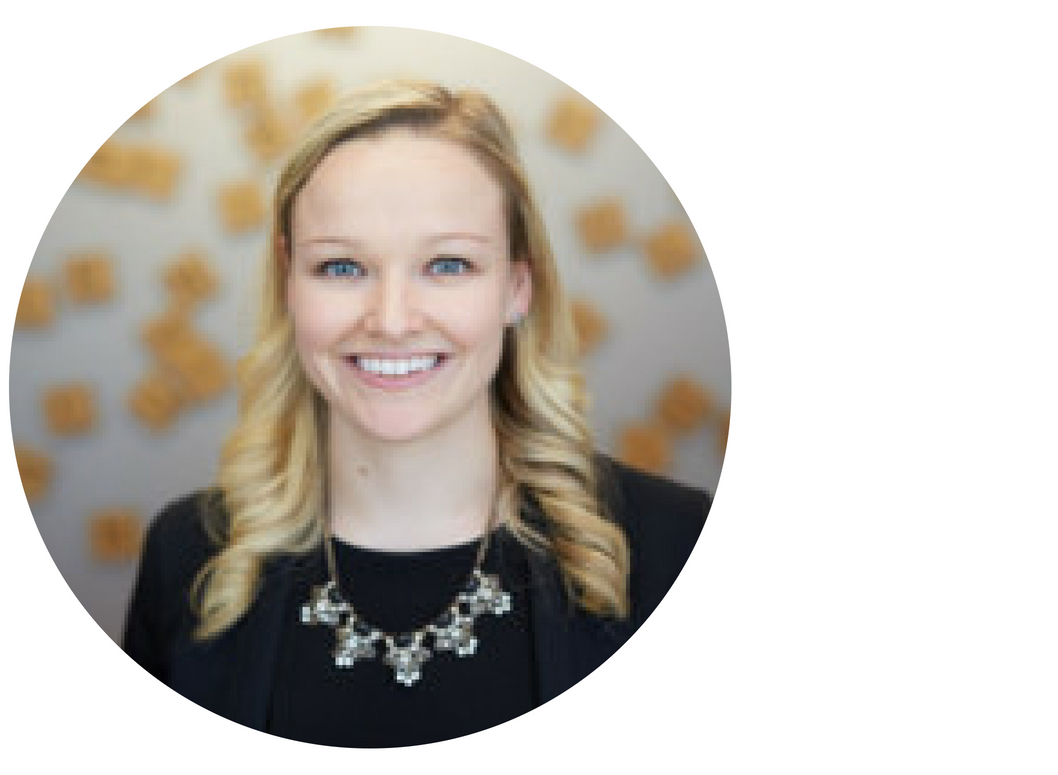 Jenny Vincent
Google, Account Manager
Jenny is an account manager at Google, solely dedicated to the tourism vertical. She joined the team a year and a half ago and has been focused on working with destination teams to inspire travelers around the world to visit Canada. In this role she is the day to day contact for tourism partners, spanning across video, display and search strategies. Prior to joining Google Jenny developed her reputation as a brand builder and ecommerce expert, working on some of Canada's most recognizable brands including Becel, Dove and Hellmann's. She is looking forward to joining TIANS for the second time!